Legendary University of Minnesota organist retires
MINNEAPOLIS (FOX 9) - From the moment Professor Dean Billmeyer plays the first note center stage at the Northrop Auditorium, the talent pouring through his fingertips to his toes is obvious to everyone in his audience.
"God I wish I could do something like that someday," says University of Minnesota grad student Emily Roth.
Billmeyer recently played his final organ performance as a faculty member at the University of Minnesota. He started teaching at the U 41 years ago, after learning to play the piano but fell in love with the organ as a child. 
"The organ just had all this color and imagination in the sound., says Professor Billmeyer. "With a good organ, you can play really, really loud that sense of presence and power really turned me on and got me motivated to practice again."
Billmeyer says the opportunity to join the U of came at just the right time, early in his career.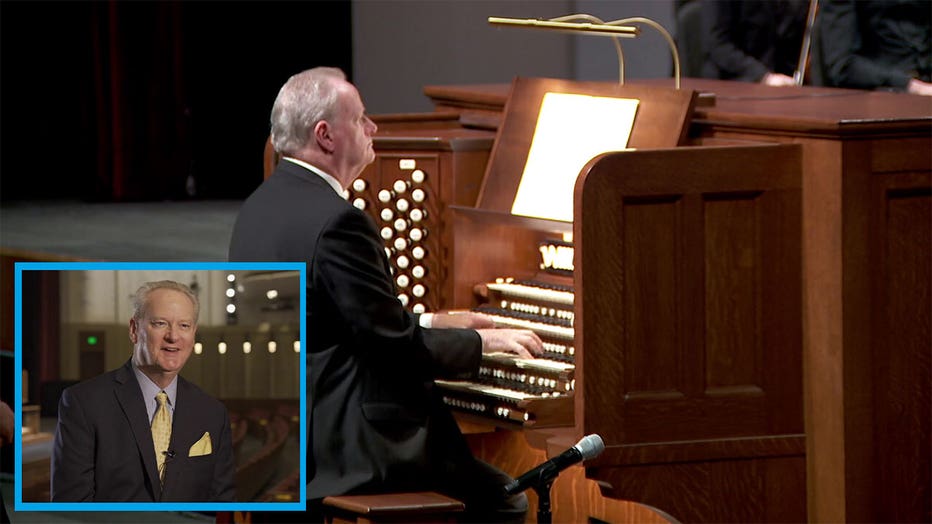 "To be frank organ professorships at American universities were quite rare at the time. Not a lot of vacancies and that's still very much the case. My predecessor was a very famous German organist," says Billmeyer. "He retired in 1982 at the same time I was finishing my doctoral coursework at the Eastman School of Music. So, I was able to come here at the right time."
Michael Barone from MPR and host of the four-decade-long radio show "Pipedreams" has been recognized nationally for his own contribution to the world of organ music.  He recalls sitting in the audience for Billmeyer's very first performance as a Gopher and choosing the perfect piece of music to show off his organ skills.
"Dean played it spectacularly well," says Michele Barone "So we thought hmm good choice, happy to have you."
From there. Billmeyer spent four decades not only teaching hundreds of students and earning international accolades but also playing a key role in raising appreciation and funding to get Northrop's treasured historic organ restored back in the 90s.
"It is a world we have to really fight to keep," says Mark Russell Smith, Artistic Director with the Greater Twin Cities Youth Symphonies. "Actual pipe organs are getting more and more rare, and they are not being categorically built in new churches. So what Dean did to fight for and raise money for and raise awareness for this incredible instrument here that is a legacy. That is spectacular."
While his retirement brings his time as a faculty member to a close, Billmeyer very much plans to continue to accept invitations to play at his church, the Minnesota Orchestra, and St. Paul Symphony Orchestra, along with being a continued advisor to the university. All while helping his future successor find their footing.
"I'm most proud of this instrument, but also the several hundred students that I've had over the years," says Billmeyer.