Lake Calhoun scrubbed from park signs, restored to Bde Maka Ska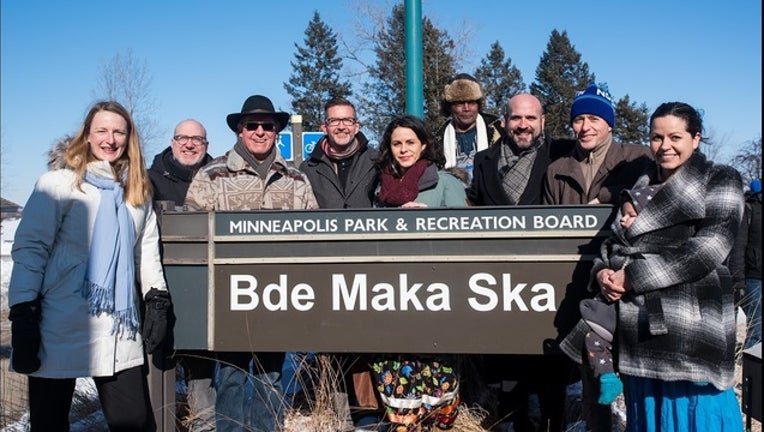 article
MINNEAPOLIS, Minn. (KMSP) - The name Lake Calhoun has been officially scrubbed from signs around the Minneapolis lake. 
On Monday, the Minneapolis Park and Recreation Board, city officials and Minneapolis residents celebrated restoring the lake's original name, Bde Maka Ska, which means "White Earth Lake" in the Dakota language. 
Crews installed signs that only display the new lake name. Park signs were previously updated in October 2015 to include both Lake Calhoun and Bde Maka Ska. 
Minnesota Department of Natural Resources approved the name change last week, making it official in the state. Next, it goes to the U.S. Board of Geographic Names, which will approve the name change for federal use. 
Starting today, the park board will refer to the lake as Bde Maka Ska in all digital and print communications and park signs and is working to update all other sources where the lake is referenced to the correct name. The names of Calhoun Parkway, East Calhoun Parkway and West Calhoun Parkway will not be changed.