Jury selection in Noor trial expected to wrap up Monday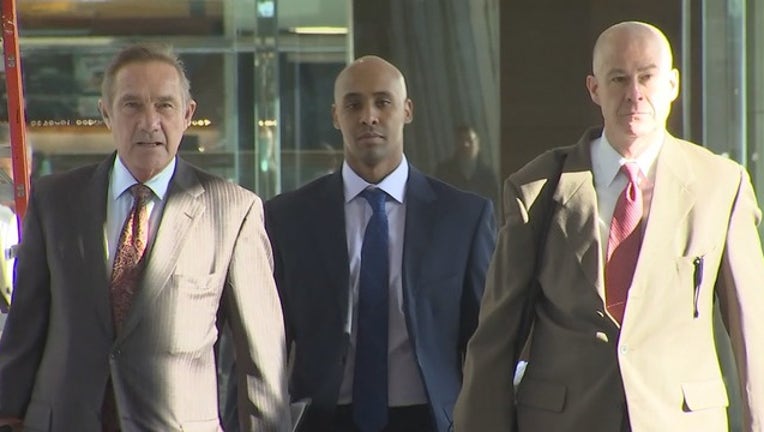 MINNEAPOLIS (FOX 9) - Jury selection is expected to wrap up Monday in the trial of former Minneapolis police officer Mohamed Noor, who shot and killed Justine Ruszczyk Damond in 2017. 
Noor is charged with second-degree murder, third-degree murder and second-degree manslaughter for fatally shooting Damond after she called police to report a possible sexual assault in the alley behind her south Minneapolis home. 
Attorneys on both sides are being very deliberate in who will decide this high-profile case. Monday marks the sixth day of jury selection. 
The pool of prospective jurors currently stands at 24. The job today will be to narrow that down to 16 people—12 jurors and four alternates. 
The judge is still considering a request to allow media to see autopsy photos and bodycam footage, which at this point would only be shown to the jury. 
Local defense attorney Marsh Halberg tells FOX 9 there are a lot of reasons this case is being so closely scrutinized. 
"We're used to shootings where we have the black victim and the white police officers, so I think part of the reason this has such worldwide attention is that we have the reverse situation that's going on," Halberg said. "So, there's a lot of concerns that there might be a hidden agenda for a juror. Either no matter what it's time for a police officer to be convicted of this conduct or the reverse—blue lives matter—a lot of real active things going on with this jury." 
Jury selection will resume at 9 a.m. If a jury is seated early enough, opening statements could begin Monday afternoon. 
The trial is expected to last the whole month of April.