Jimmy Kimmel loved Wayzata hockey captain's post-game interview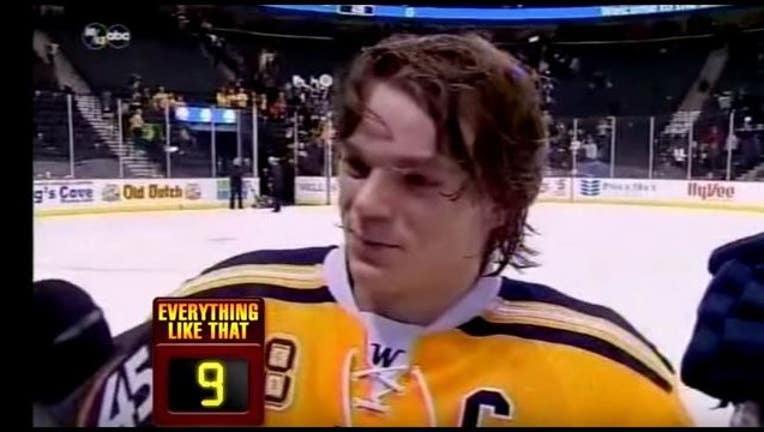 (KMSP) - Late show host Jimmy Kimmel gave a shout out to Wayzata High School on his show Tuesday night, saying the boys' hockey team captain gave an "MVP-caliber post-game interview" after winning the state tournament.
Kimmel played the video of the interview on his show, Jimmy Kimmel Live, keeping track of how many times team captain Mark Senden repeated the phrase "everything like that," (final total: nine). 
Wayzata won the Class AA championship game 5-3 against rival Eden Prairie last Saturday. 
Watch the hilarious clip below: