Injured Minnehaha Academy soccer coach shows 'positive progress'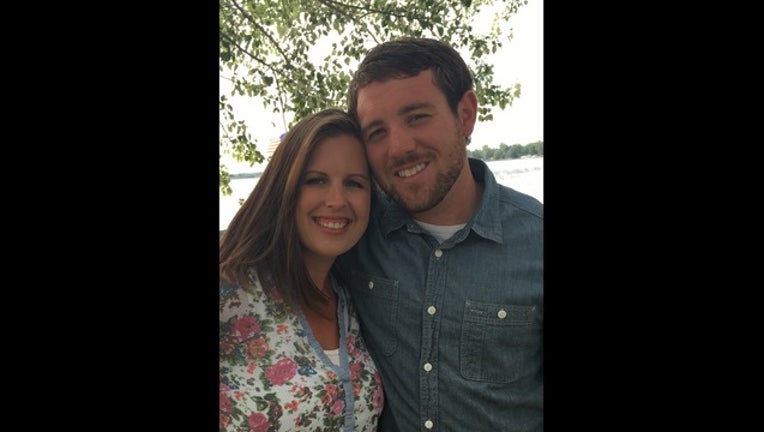 MINNEAPOLIS (KMSP) - As the Minnehaha Academy soccer coach remains in critical condition from a natural gas explosion at the Minneapolis school, his family is thanking the community for their support.
In a statement, family members said Bryan Duffey is in "critical but stable condition" and has shown a lot of positive progress. Duffey will have future surgeries for his traumatic injuries.
On Thursday, an explosion at Minnehaha Academy killed two people, receptionist Ruth Berg and custodian John Carlson. Emergency crews took nine others, including Duffey, to Hennepin County Medical Center.
Duffey is the only victim in critical condition. Another victim, IT worker Patrick Gibbons, is still at the hospital in satisfactory condition, according to a hospital official.
Statement from the family of Bryan Duffey:
"Bryan is in critical but stable condition at this time. We've seen a lot of positive progress and know he's getting the best care possible – but we also believe in the power of prayer and are thankful for the continued outpouring of support for Bryan and the entire Minnehaha Academy community.
"Bryan has traumatic injuries that will require more surgery. We covet those prayers for his recovery, and we ask that you also pray for the students who witnessed this traumatic event as well as the others who were injured. We will release more information about Bryan's condition at a later date.
"Words cannot adequately express our thanks to everyone involved in yesterday's rescue efforts.
"At this time, we're asking for space and peace so we can concentrate on Bryan's recovery. To achieve this, we will not be conducting media interviews and we are asking for reporters to respect our privacy – as well as the privacy of those who need time to process what happened."