Ice jam on Mississippi River causing flooding in Champlin, Anoka
CHAMPLIN, Minn. (FOX 9) - The Mississippi River is jamming up with ice—a rare phenomenon at this point in the winter—causing some flooding in the cities of Anoka and Champlin. 
The ice jam developed near Anoka-Ramsey Community College, creating headaches upriver as river levels started to rise. 
The National Weather Service issued a flood warning Monday for Anoka and Hennepin counties as the river overflowed its banks and put pressure on the surrounding infrastructure. 
In Champlin, the river is starting to flood near the Ferry Street Bridge. The city has closed Galloway Park and Mississippi Point Park as well as the pedestrian path that runs underneath Highway 169 due to the flooding.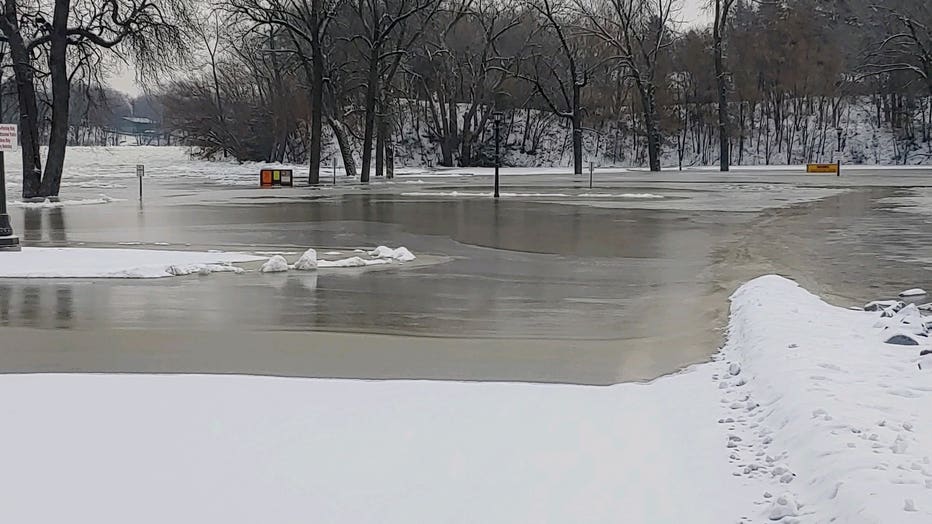 Flooding along the Mississippi River in Champlin, Minnesota. (City of Champlin / FOX 9)
The ice jam has also caused water levels to rise on the Rum River in Anoka, which flows into the Mississippi River.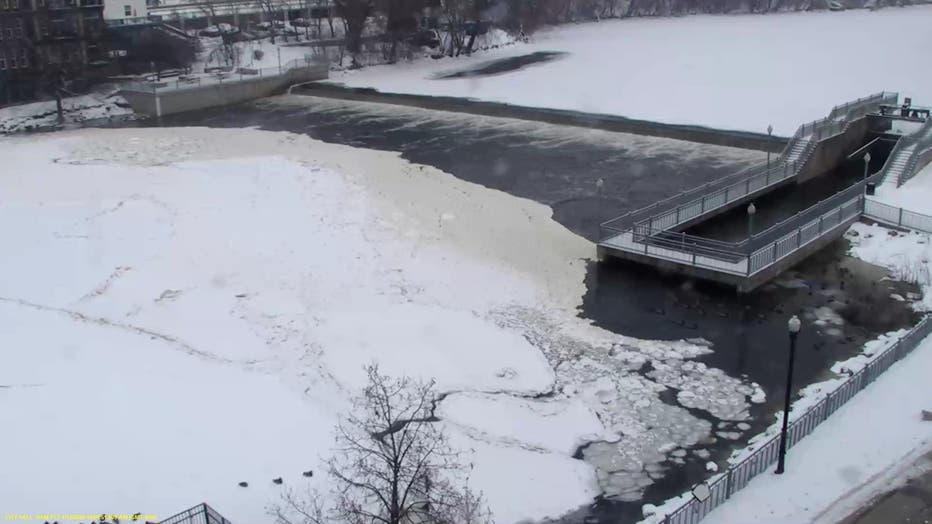 The water level at the dam on the Rum River, which flows into the Mississippi River is already elevated. (Anoka Police Department / FOX 9)
Capt. Andy Youngquist with the Anoka Police Department said the water level at the Anoka City Dam is elevated, but it has not flooded yet. Some minor flooding is occurring in several city parks along the river, but for now, only some pedestrian paths are closed. 
Officials in both cities are continuing to monitor the river levels. 
"We're in action stage," said Anoka Police Chief Eric Peterson. "And, what that really means is that all of my partners in public service and emergency services all got together to know our roles if it continues to rise." 
Residents who live along the Mississippi River said they have seen the river jam up with ice every few years, but rarely in mid-January.