Hunter wants to be Twins GM, Garnett wants to be Wolves owner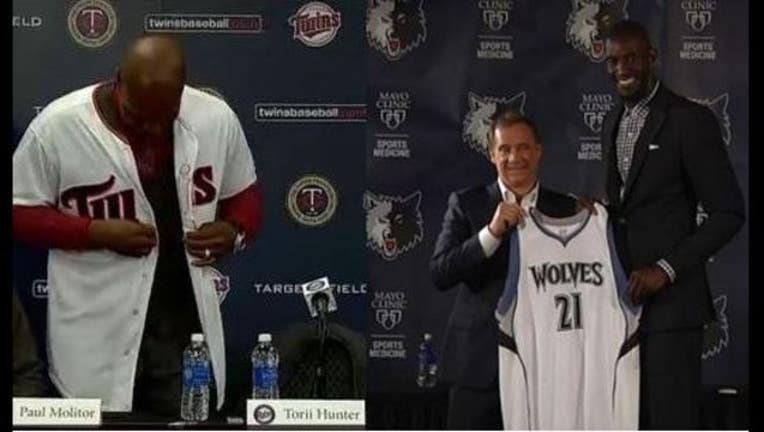 article
The similarities between Kevin Garnett and Torii Hunter continue. The Minnesota sports icons both returned to play in the Twin Cities this year, and now Hunter has publicly announced he wants to be GM of the Twins someday -- mirroring Garnett's goals of being an owner.
"I really want to get into that front office, make some changes, and build a team that I want to build," Hunter told USA Today. "I'd love to learn everything from Terry. He'll be a mentor. One day, that's my goal, to be GM of the Twins."
It's no secret that Garnett also wants to be in the front office someday. Earlier this season he made it public that he hopes to be an owner in the future.
"I want to buy the Timberwolves, put a group together and perhaps someday try to buy the team," Garnett told Yahoo Sports. "That's what I want."
In his homecoming press conference, Garnett even recognized Torii also returning to Minnesota.
"I see Torii Hunter is back with the Twins," Garnett said. "That's dope."
Hunter is the oldest position player in baseball, so it wouldn't be a shock if he were to retire after this season -- and possibly end up learning under Terry Ryan next season.
For now, Minnesota fans are just excited to have them both back playing on home turf.