Hummus recalled over possible listeria contamination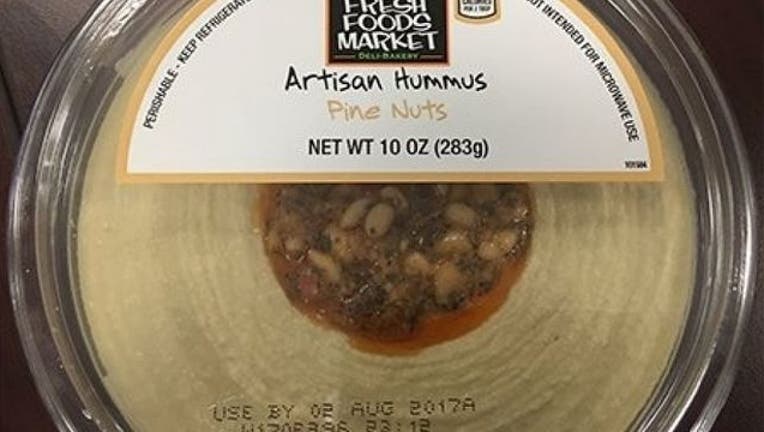 article
FOX NEWS - A Tennessee company has issued a voluntary recall for select hummus products sold nationwide and in Canada over concerns of possible listeria contamination. House of Thaller said the affected products involve 10 ounce packages of Hummus with Pine Nut Topping marketed under three different names.
Consumers who purchased Fresh Foods Market Artisan Hummus – Pine Nuts with use by dates from June 23, 2017, through August 17, 2017, Lantana White Bean Hummus with Pine Nut & Herb Topping with use by dates from June 19, 2017, through August 15, 2017, and Marketside Classic Hummus with Pine Nuts with use by dates from June 28, 2017, through June 19, 2017, are urged not to consume them and to contact House of Thaller Customer Service Center.
Listeria monocytogenes can cause serious and sometimes fatal infections in children, elderly people or those with weakened immune systems. It could cause high-fever, headache, stiffness, nausea, abdominal pain and diarrhea. Listeria infection in pregnant women could cause stillbirth or miscarriage.