Human Rights Commissioner discusses discipline disparities at Rochester schools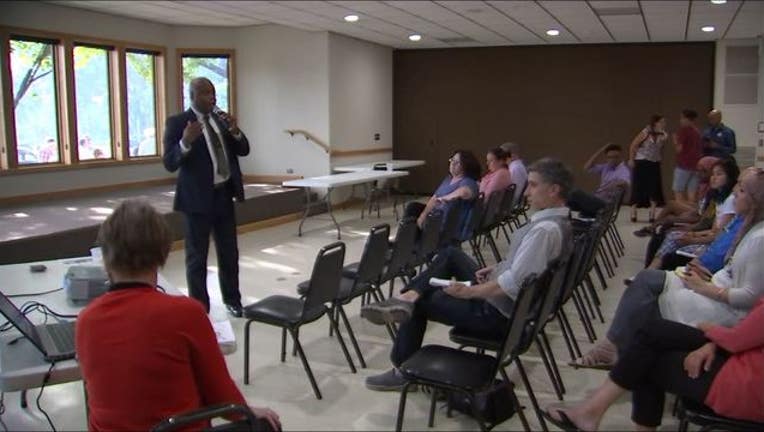 article
ROCHESTER, Minn. (KMSP) - The Rochester School District is under scrutiny for failing to reduce disparities in suspensions and Wednesday night, parents, students and those in the community sounded off.
At a community meeting in Rochester, Minnesota Department of Human Rights Commissioner Kevin Lindsey addressed the discipline disparities in the public school district.
"At the time we adjusted the goals," he said. "Students of color represented 39 percent of the student population."
It was last year when the state released an eye-opening report detailing how students of color in Rochester are disciplined more than their white peers. For many parents with students of color, it's been an ongoing frustration.
At Wednesday's meeting, one parent stated, "We've been talking, and talking and talking. I was at the very first meetings when we started this stuff, and my kids were being called cotton pickers at school...I'm just done with it all."
According to the state, it's not just a Rochester issue, it's a statewide problem. In Minnesota, students of color comprise 31 percent of the population, yet receive 66 percent of all suspensions and expulsions.
The Diversity Council said implicit bias, racism and white supremacy are all causing the discipline disparities in the Rochester School District.
High School Senior Siham Abdi says she's experienced that discrimination firsthand.
"I was born in America but I was put in ESL (English as a Second Language) class without my parents being talked to about it," she said. "I knew perfect English, yet I was still sitting here in an early learners class."
While many districts are working on agreements with the state to close the gap, Lindsey has stated that he's concerned about their efforts to work with Rochester schools, where he says disparities between students of color and those with disabilities have grown in the last year. More and more parents are growing impatient.
"I'm really hoping that this becomes part of continuing ongoing dialogue between parents, students, teachers and school officials to make sure that this issue stays on the forefront and we make progress on it," said Lindsey.
In a statement, Lindsey said he felt negotiations between Rochester Schools may have hit a bump. However, he said the plan is to reach an agreement with district leaders before the start of the school year.