High fire danger across Minnesota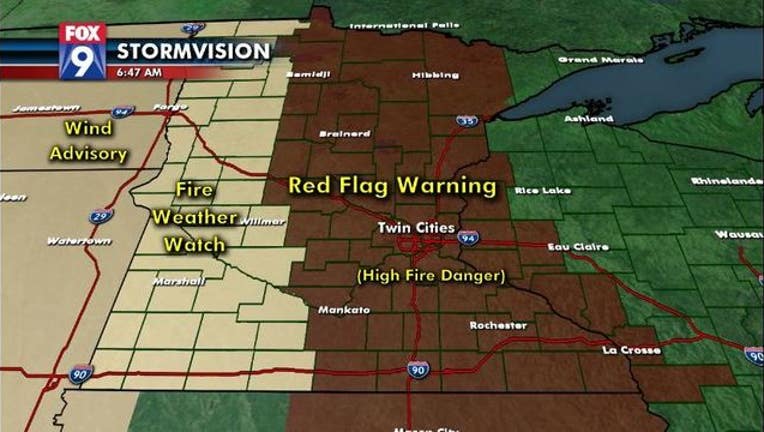 article
(KMSP) - Fire danger is high across Minnesota.
As the weather warms up, the breeze will pick up too, and since humidity is so low, fire danger is high. The metro area and the eastern two thirds of the state will be under a red flag warning from 1 p.m. until 7 p.m. Sunday.
The western part of the state is under a fire weather watch. There is a little more wind, but there are also higher humidity levels, so the fire danger is not quite as high as in the east. 
Current conditions allow fires to start quickly and spread furiously. As a result, burn restrictions are in place. 
Brush and grass fires are common in Minnesota in the spring before greenery buds, but the strong winds and lack of humidity are making the threat of fires even greater this year. 
The Minnesota Department of Natural Resources is encouraging Minnesota residents to check their website to learn more about fire danger and burning restrictions.