Hennepin County auctioning off retro 1960s Minneapolis motel signs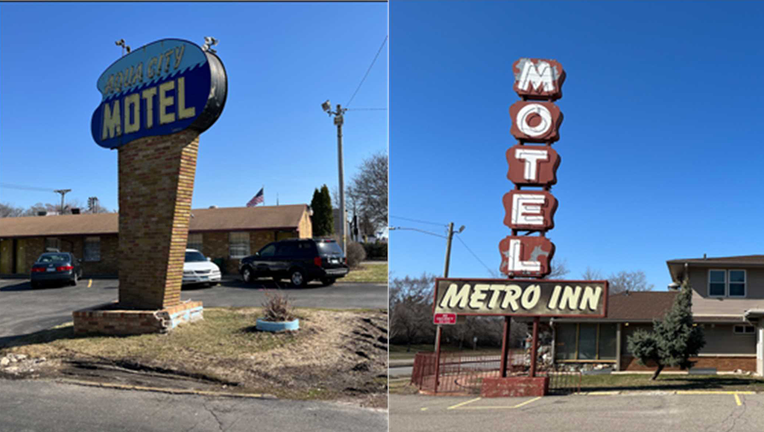 article
MINNEAPOLIS (FOX 9) - If you are in the market for a classic neon motel sign, we have some good news for you. Hennepin County is auctioning off two 1960s-era motel signs from Minneapolis.
Both signs are from two former motel properties along the same stretch of Lyndale Avenue South near West 57th Street: The former Aqua City Motel and the former Metro Inn Motel.
Both motels were used by the county to house high-risk populations during the COVID-19 pandemic. The county ultimately purchased both motels with COVID-19 relief funds and, as the pandemic eased, made plans to convert the properties into affordable housing.
The Metro Inn conversion was set to be completed this winter. As of last fall, there was no timetable for the Aqua City property.
Back to the auction, demand for the signs isn't too high so far. As of Tuesday afternoon, possibly only a few hours into the action, no bids had been submitted for either sign on action site Municibid. What use might you have for an old motel sign? According to a press release on the signs, officials say "these signs would look perfect in a backyard or antique collection!"