Gov. Dayton, Sen. Bakk 'create photo op' and agree on gas tax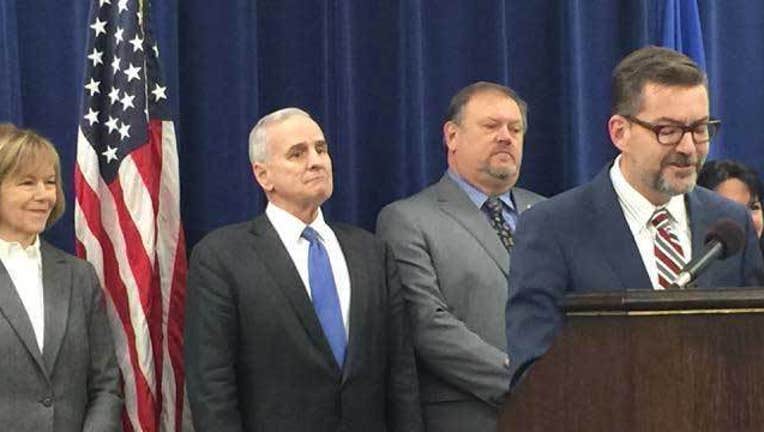 article
It appears Minnesota Gov. Mark Dayton and Senate Majority Leader Tom Bakk have mended fences from their very public dust-up on commissioner pay raises. The Democratic leaders made an equally public show of support on Thursday
"Let's create a photo op for all of you," Dayton said. "We're doing just fine and actually we're going to talk budget target either later this week or early next week."
The two appeared at a news conference where they both agreed on a 6.5 percent excise tax on gasoline in order to pay for road and bridge repair in the state. Republicans say with a nearly $2 billion surplus, there is no need to raise gas taxes, but Sen. Bakk disagrees.
"It has nothing to do with the surplus," said Bakk (DFL-Cook). "Nobody should link the state budget surplus to transportation because they are totally different pots of money and roads and bridges will just never ever compete at the Capitol on the budget against all of those of other priorities that are so important in our communities."
In response, House Speaker Kurt Daudt issued a statement saying, "in the coming weeks, Republicans will unveil our comprehensive plan that invests in Minnesota roads and bridges without raising taxes and taking more money from families."