Gov. Dayton on Syrian refugees: First priority is safety of Minnesotans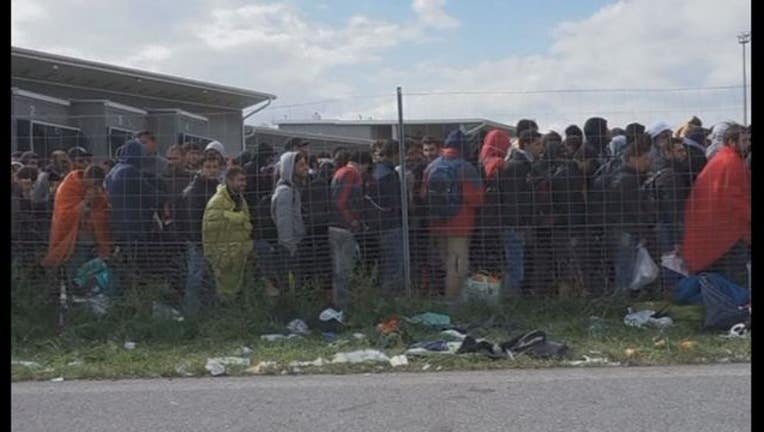 article
MINNEAPOLIS (KMSP) - In response to questions from Minnesota citizens and reporters regarding Syrian refugees, Governor Mark Dayton made the following statement on Monday:
"My first priority is to protect the safety of the people of Minnesota. I have been assured by the White House that all refugees are subject to the highest level of security checks of any category of traveler to the United States."
Other statements from Minnesota law enforcement:
FBI in Minneapolis
"The FBI in Minneapolis is monitoring the situation in France.  We will, of course, continue to work with our state & local law enforcement partners moving forward."
Kyle Loven
Chief Division Counsel
FBI Minneapolis
Minneapolis police
"We do not discuss staffing. We are monitoring local, regional and national events and are prepared to respond as necessary."
TSA
"As the President noted this evening, the attacks tonight in Paris are not just attacks on the people of France, but attacks on all of humanity and the universal values we share.
The Department of Homeland Security and the Federal Bureau of Investigation are closely monitoring events in Paris and we are in contact with our counterparts in the region. At this time, we know of no specific or credible threats of an attack on the U.S. homeland of the type that occurred in Paris tonight.
As we do regularly, and out of an abundance of caution, DHS and the FBI are consulting with state and local law enforcement. We are also in communication with relevant private sector organizations to advise them of what we know, and to hear from them about security precautions they may take.
Americans should mourn the loss of all those killed in Paris tonight, and we stand together with the French people in the fight against terrorism and extremism."
Secretary Jeh C. Johnson