Geode cake by Nadia Cakes gives internet a double take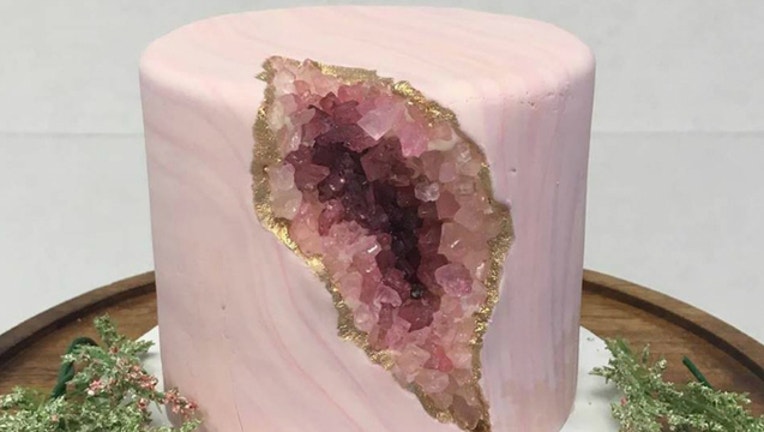 MAPLE GROVE, Minn. (KMSP) - A geode cake with a likeness to a certain female body part is taking the internet by storm.
Nadia Cakes, based in Maple Grove, Minnesota, originally made the four-inch round vanilla cake iced with buttercream frosting for an upcoming workshop. After the class, the store didn't need the cake anymore, so a staff member posted a photo on Facebook, announcing it was for sale.
"The design team sent me the image and I did the post thinking nothing about it," Nadia Cakes staff member Abby Jimenez told Fox 9. "I only saw the geode."
Well, it seems the internet saw a more... feminine feature.
Jimenez, who runs the Facebook page for Nadia Cakes couldn't help but laugh.
"Well, it's official. Our customers are 50 percent rock enthusiasts and 50 percent perverts," she wrote in response.
The original post of the "vageode" cake went viral and was shared more than 26,000 times. But while the cake caught everyone's attention, the treat went unsold. The cake couldn't be kept in the refrigerator since the condensation would melt the rock candy. The staff put it on display in the window, where the sun melted the buttercream filling. 
Since the viral post, Nadia Cakes has received a couple dozen orders for geode or "vageode" cakes.