Former East Ridge principal's 'slush fund' now carries criminal charges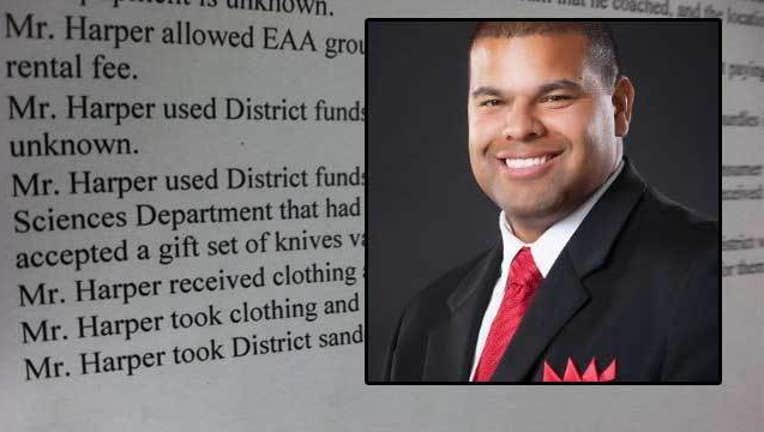 Former East Ridge High School principal Aaron Harper is now facing criminal charges after allegedly misusing school district funds for a "slush fund" of cash from student daily parking passes. Fox 9 obtained 99 pages of complaints in January documenting the various ways he used the money, and the latest documents detail his use of school golf carts to transport soda at his father-in-law's funeral, among other expenditures.
The district began to suspect Harper of inappropriate expenditures when the school was over-budget by up to $20,000 in the preceding two years. Without warning, Harper resigned in November, citing "personal and professional choices." He has been charged with 3 felony counts of theft by swindle dating back to May 2013 to July 2014.
'Bod-e BURN' drinks, iTunes gift cards, golf carts

The latest charging documents detail various items allegedly purchased by Harper:

-Vemma 'Bod-e BURN' drinks: Monthly charge of $89.99, purchased from a student, delivered to the high school

-Cutco knife sets totaling $7,932 

-iTunes gift cards from Target for $252.11

-ERHS golf carts used for father-in-law's funeral with soda, water for $100

-Sam's Club membership upgrade from $45 to $55

-Best Buy purchase for $1,149.97

-$357.64 of youth softball merchandise

-Menard's purchase for $363.07