Forest Lake senior receives grant for video outlining hearing disability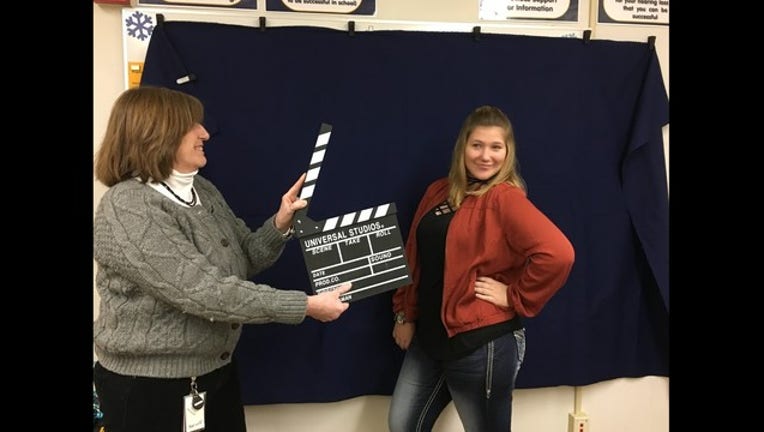 article
FOREST LAKE, Minn. (KMSP) - Like a lot of high school seniors thinking about attending college in the fall, there are a lot of worries on Forest Lake Area High School senior Emily Hekele's mind. 
Learning a new campus, deciding on a major and meeting new friends certainly top the list, but come first semester Hekele will also have to fight for learning accommodations due to her hearing disability--a process aided by a grant from the Education Foundation of the Forest Lake Area.
Her main weapon in that fight is a video funded by the grant outlining her specific condition, and what classroom additions and considerations will allow her to learn best, including captions for videos and extra time to take notes. Hekele will be able to give her new college professors this personalized video, which will service her needs better than the one-size-fits-all training sessions required by universities, according to a release. 
The main goal, school district officials say, is to build students' self confidence so they can always ask for what they need. 
"Self-advocacy skills are skills that students with hearing loss need in life so that they can be independent and successful," Jeanna D'Aloia, teacher for the Deaf and Hard of Hearing program, said. "They need to be able to apply these skills in everyday situations--such as being able to request an interpreter at a community event or sharing strategies with others to increase effective communication."
This video is the pilot project funded by the grant, which was given to the school district's Deaf and Hard of Hearing program last December to purchase video equipment and a MacBook Air with editing software. 
Hekele presented her project to the Forest Lake School Board in February, and recently the program expanded to include more students.
The Deaf and Hard of Hearing program at Forest Lakes Area Schools serves 31 children throughout the district, and with this grant officials hope to put together one of these personalized videos for all of them.
In the future, the school board hopes to expand this program to include students with other disabilities.