Flooding on Minnesota River closes highway near Jordan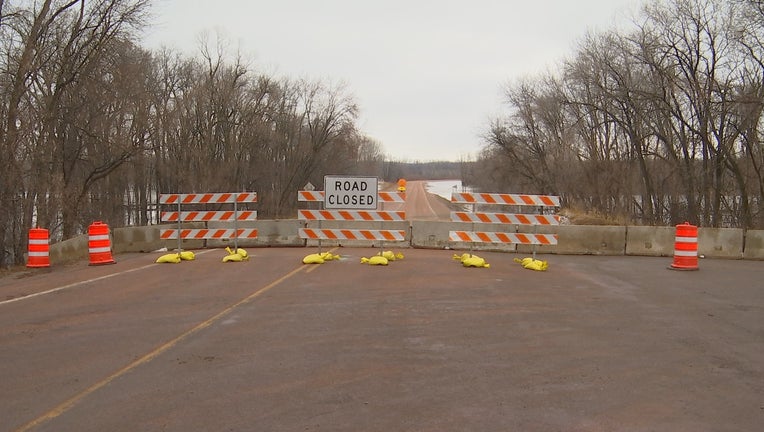 JORDAN, Minn. (FOX 9) - Flooding on the Minnesota River has closed Scott County Highway 9/Carver County Highway 11 near Jordan, Minnesota for the foreseeable future. 
The highway closed at 9:30 a.m. on Wednesday. 
During the road closure, drivers will not be able to travel from Highway 50 going south on Highway 11 to Jordon. County officials are encouraging drivers to use alternate river crossings such as Highway 25 near Belle Plaine or Highway 41 in Chaska. 
When a road is closed, it is illegal to travel in that area and drivers that do so can be fined up $1,000 and/or 90 days in jail. 
Carver County is reminding drivers of the following flood travel tips: 
Expect the unexpected-flash floods can occur anytime, anywhere

Do not drive around barricades or into flooded areas

Six inches of water will reach the bottom of most passenger cars, causing loss of control and possible stalling. A foot of water will float many vehicles. Two Feet of rushing water can carry away most vehicles, including sport utility vehicles and pickups