Family pleads for suspect to turn self in after fatal shooting at Minneapolis drive-thru
MINNEAPOLIS (FOX 9) - Family of a man fatally shot in Minneapolis last month are pleading for an arrest in the case.
Meanwhile, Tu'quan Smith's fiancée welcomed a new baby girl into the world alone. 
Court records show Smith was simply making his way through a White Castle drive-thru when his fiancée says she asked another car to move so they could get out. A passenger in the back seat of that car then responded with gunfire.
Smith's fiancée, Jeanette Shaw, and his sister, Evita Christopher, were in the car in front of Smith, pulling out of the drive-thru on West Lake Street when it happened.
"It's hard to know that your life was taken because of a simple can I get out?" said Christopher. "She wasn't rude. She wasn't yelling. She just said, 'can I please get out.'"
Shaw says a passenger in the car didn't respond well to her request, and called her names. When Smith pulled up and said something to the man, the suspect leaned out the window and fired seven shots.
"He was going to use that gun that night," Jeanette said of the shooter. "If Ta'quan wasn't there, he would have used it on me… my child wouldn't be here. But now my child doesn't have a dad."
Now, instead of planning a wedding, Shaw had to plan a funeral. And just six days ago, she gave birth to their first child without him.
"He loved her," Jeanette said of her newborn child. "From the day he found out I was pregnant, he loved her."
Now, his family is distraught over the senselessness and praying for justice.
"Why do we always have to jump to violence?" said Christopher. "You can't get that person back. It's so final. And it's for nothing."
Police have identified the suspect in the shooting as 29-year-old Lionell Hicks. He was out on parole when the murder took place. Investigators have issued a warrant for his arrest and released a photo of him but have yet to find him.
The family is now hoping, if nothing else, images of Smith's newborn baby will lead to a tip.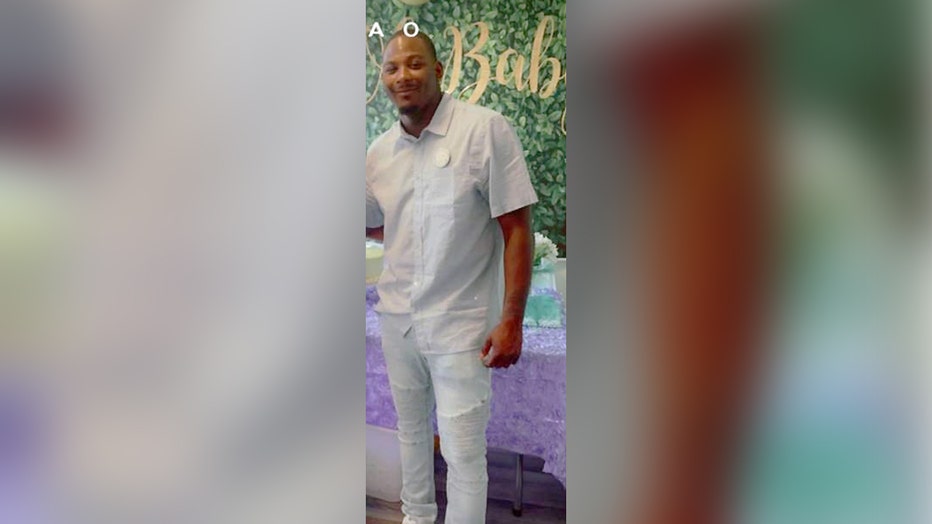 Lionel J. Hicks, 29, is wanted in connection with a deadly shooting in the White Castle drive-thru on Aug. 15.  (Minneapolis Police Department / FOX 9)