Fake gun incident prompts police warning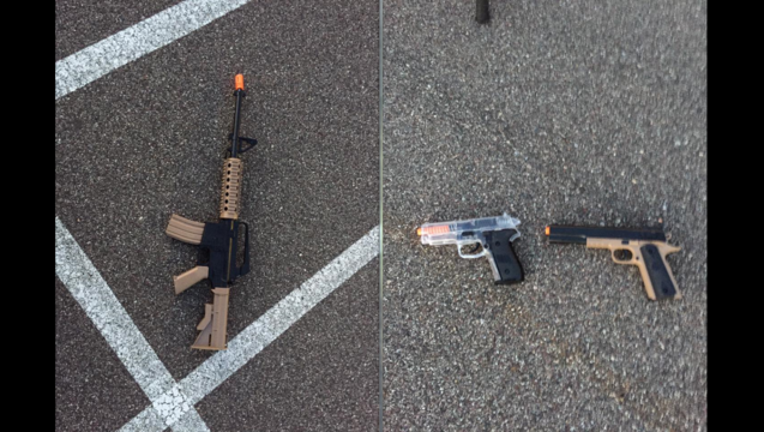 ST. LOUIS PARK, Minn. (KMSP) - St. Louis Park police are warning parents about playing with realistic airsoft guns, after an incident Friday night that could have turned deadly.
On Friday evening, St. Louis Park police were called, because someone saw two teenagers holding pistols in a park. The officers later found out that the teens were playing with convincing replica airsoft guns.
When officers began to move toward the teens, one of the teenagers turned and ran at the officers, pointing a gun at them. The teen even grabbed a second gun out of a waistband.
St. Louis Park police said in a Facebook post that something "did not seem right" about the situation, and hesitated before reacting. That second of hesitation allowed the officer to discern that it was a toy gun.
Nobody was injured, but police continue to warn parents. In a statement, the St. Louis Park police said they "do not recommend allowing children to run around public places with replica firearms. In fast moving situations or low light situations these weapons look very real."