Facing budget issues, Shakopee schools look to make up the difference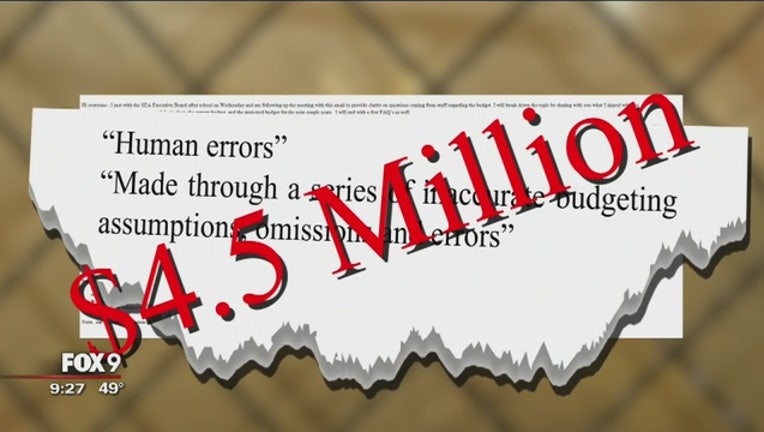 article
SHAKOPEE, Minn. (KMSP) - The Shakopee School District is taking steps to remedy the $4.5 million budget deficit created by a "human error," potentially eliminating staff positions and classes,  as well as increasing class sizes, among other things. 
A release sent by Shakopee Superintendent Dr. Rod Thompson Wednesday outlined the potential measures, which will be addressed at upcoming School Board meetings.
Though the district is still waiting for state funding figures to be released, Thompson estimates 10 non-tenured teaching positions will be eliminated.
17 teachers (including this one that spoke with Fox 9) were already notified that their jobs are at risk and class sizes are slated to increase as a part of the budget adjustments, officials said.
When Assistant Superintendent Dr. John Bezek announced he was leaving to become the new Prior Lake principal it also created a unique opportunity for the district to save money by eliminating the position, Thompson said in the release.
Thompson is also not accepting his salary increase for the 2017-'18 school year after several heated community meetings in which people demanded answers for the budget mistakes.
The total savings from these measures is unknown at this time, according to Thompson, though third-party consulting firm NeuVest is already investigating the "organizational health of the district. 
Updates will be given at both the May 8 and June 12 Shakopee School Board meetings.