Ex-Minneapolis cop Brian Cummings pleads guilty in crash that killed Leneal Frazier
MINNEAPOLIS (FOX 9) - A former Minneapolis police officer has pleaded guilty to a charge of criminal vehicular homicide but will avoid prison time for a deadly police pursuit crash that killed uninvolved motorist Leneal Frazier.
Brian Cummings entered his plea Thursday afternoon before Hennepin County District Court Judge Tamara Garcia. The case involved a fiery crash in north Minneapolis nearly two years ago that killed 40-year-old Frazier on July 6, 2021.
Defense attorneys for Brian Cummings tell FOX 9 the plea deal was reached Wednesday night, adding: "Mr. Cummings looks forward to closing this chapter."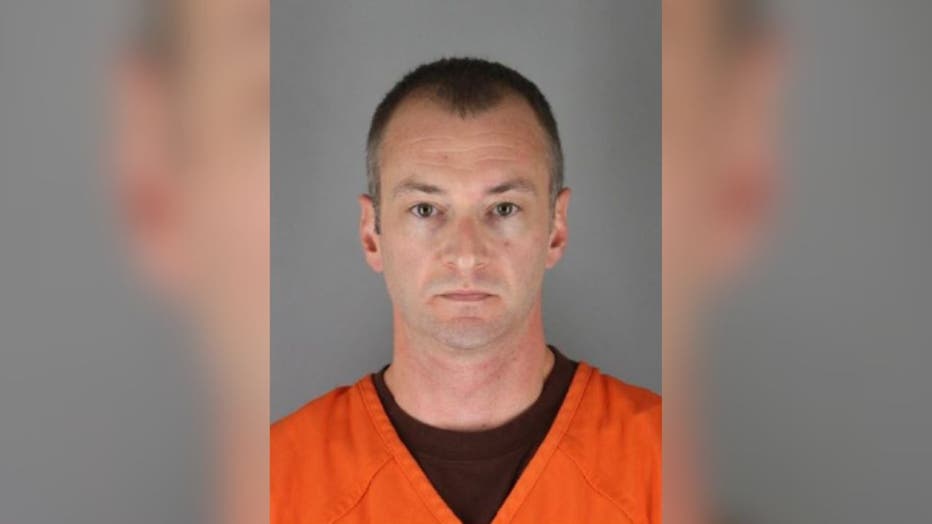 Brian Cummings, a former Minneapolis police officer charged in the death of Laneal Frazier.  (FOX 9)
Cummings pleaded guilty to the criminal vehicular homicide count. As part of the plea, prosecutors dismissed a count of second-degree manslaughter. Both counts have the same presumptive prison sentence of 48 months under state sentencing guidelines.
The Hennepin County Attorney's Office, however, is agreeing to a downward departure, putting Cummings on probation rather than sending him to prison. Should Cummings violate probation, he could then serve time behind bars. The plea deal also includes the potential of Cummings serving up to a year in the Hennepin County workhouse, but that ultimately will be up to Judge Garcia after a pre-sentence investigation in the case is completed.
The Frazier family, who has long called for severe consequences for the death, expressed mixed emotions about the plea with some relieved the criminal justice process was coming to an end. Others are angry, blaming Cummings for what they described as a reckless and belligerent pursuit through the northside for a fleeing suspect.
"Nothing brings my brother back," said Leneal's brother Richard Frazier. "We love him. We miss him. He was everything to us. This is my world, my oldest brother, I love him dearly. Now, finding out today that... Just finding out just how fast he was going really just blew me."
Richard Frazier added: "I just cried. It was hard. It was hard to hear that because, in my mind, it just felt like he just didn't care. That's how I took it. Like he just... 100 miles per hour, that's just ridiculous in 25 miles per hour residential area. It's ridiculous, can't justify that."
The case was scheduled to go to trial on Monday, May 1 after delays. Cummings is now set to be sentenced on June 22.
The investigation found the chase initiated by Officer Cummings reached speeds of 100 mph through residential neighborhoods and his squad struck Frazier's Jeep, which was not involved in the pursuit, at 78 mph. Frazier was driving west on North 41st Avenue on July 6, 2021, around 12:30 a.m., on his way to his girlfriend's house, when Cummings' squad car, pursuing an armed robbery suspect northbound on Lyndale Avenue North, collided with his vehicle in the intersection. Frazier's car was pushed into a nearby bus shelter. Frazier died at the hospital a short time later.
In a statement Thursday afternoon, Hennepin County Attorney Mary Moriarty said:
"My thoughts are with Leneal Frazier's family as they process this admission of guilt and this step toward accountability. The reckless driving conduct admitted today is not representative of the many men and women in law enforcement who act and drive responsibly with respect for the safety of our community members. We will have more to say after Mr. Frazier's family has an opportunity to speak about the impact of their loss at sentencing."