State Patrol: 2 fatal crashes among 217 total during snowy, icy Sunday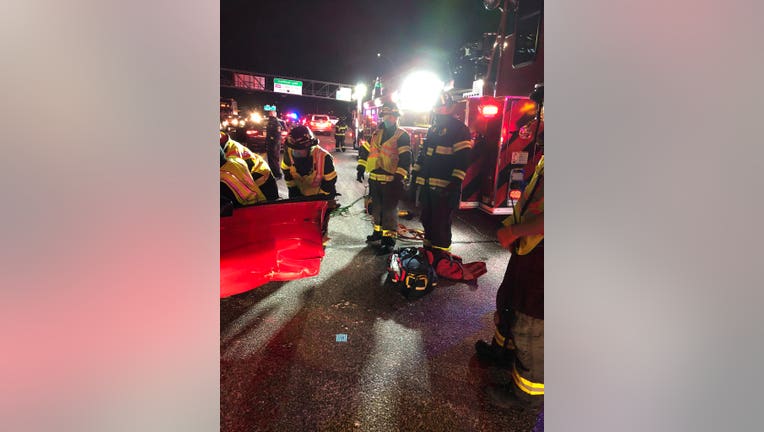 article
(FOX 9) - Crews responded to 217 crashes on Minnesota roads after a dusting of snow created slick conditions Sunday afternoon.
The State Patrol said two of the 217 total crashes statewide Sunday were fatal. 35 included injuries and two included serious injuries. 49 vehicles spun out or off the road. 
A chain-reaction crash on I-35W northbound in Bloomington closed the interstate Sunday night at 94th Street West. The Minnesota State Patrol says another one of the crashes was fatal. It occurred on Hwy. 55 northbound in Eagan, Minnesota. The State Patrol said an unbelted 17-year-old was the victim.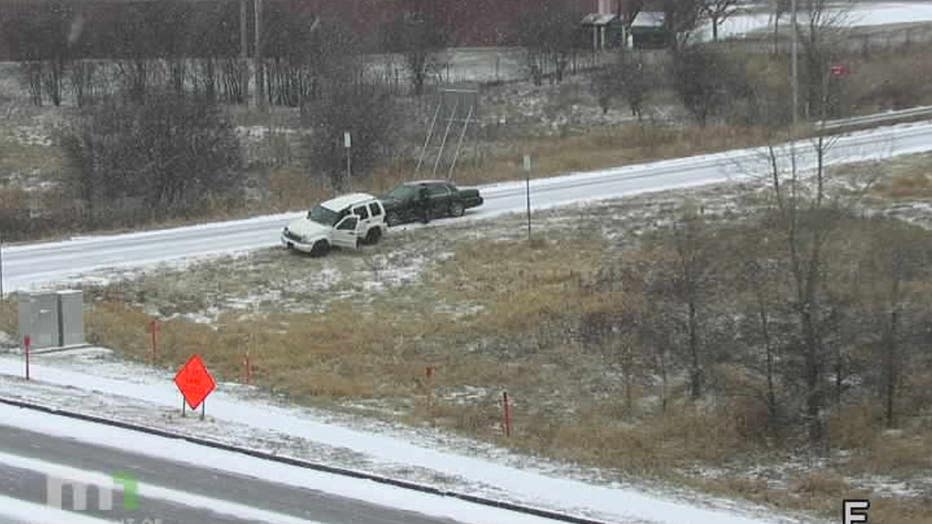 A car crashes on slick roads on westbound Hwy. 36 Sunday afternoon. (MnDOT)
Snow flurries were reported from the Twin Cities area into northern Minnesota early Sunday afternoon. According to the Minnesota Department of Transportation, light, compacted snow lingered on roadways into the evening. The National Weather Service said weather conditions created "very icy" patches on roads, too. 
Western and Southern Minnesota roads were reported as dry as of Sunday afternoon.
This is a developing story. Check back in to FOX9.com for the latest.