Driver falls asleep at wheel, narrowly misses crashing into house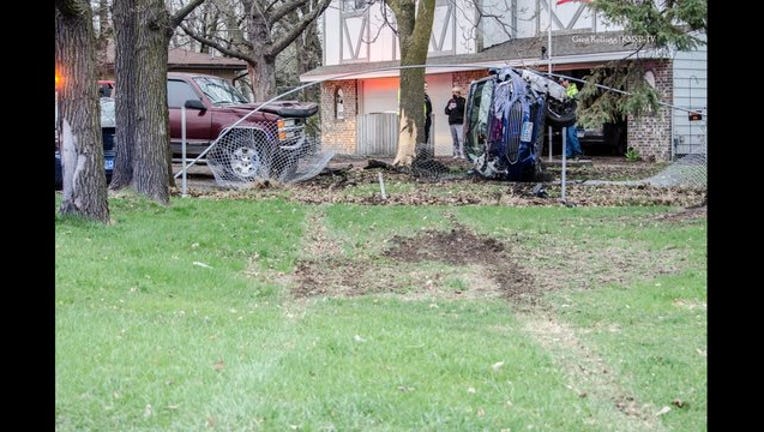 article
COON RAPIDS, Minn. (KMSP) - A driver had a close call Wednesday morning when they fell asleep at the wheel and narrowly missed crashing into a house in Coon Rapids, Minnesota.
According to police, the accident took place just after 6 a.m. A driver traveling west on Foley Boulevard fell asleep at the wheel and did not turn at a curve. The vehicle hit a parked truck and landed on its side a few feet in front of a house.
The driver escaped without any visible injuries and was taken to a nearby hospital for evaluation.
A study conducted by AAA Foundation for Traffic Safety last year found that driving drowsy can often be as dangerous as driving drunk.
The study found that drivers who only sleep five to six hours a night are twice as likely to crash as drivers who get the recommended seven hours daily and drivers who slept for five house or less were four times as likely to crash -- a crash risk comparable to driving drunk.