Driver crashes into Chanhassen pond, 71-year-old man killed
CHANHASSEN, Minn. (FOX 9) - The Minnesota State Patrol says a 71-year-old man died Monday when the car he was driving collided with another car then rolled into a pond and submerged in the water. 
MSP says the 71-year-old was driving a Dodge Caravan Minivan westbound on Highway 212 in Chanhassen when it went through a red light at County Road 101. There he collided with a 52-year-old woman driving a Honda CRV.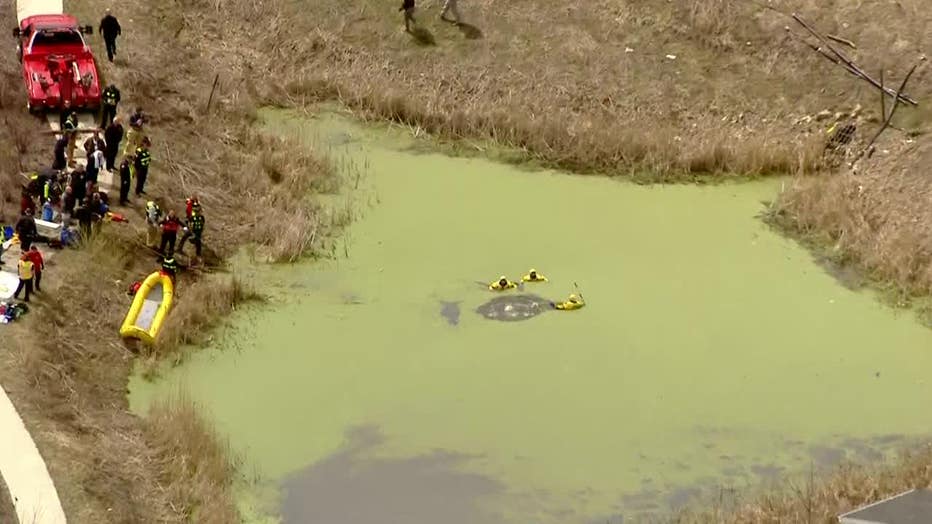 A 71-year-old died following a crash in Chanhassen.  (FOX 9)
After the collision, the minivan rolled into a nearby pond and went under the water.
Helicopter video from the scene shows crews working to try and get the driver and the minivan from the water. 
The 71-year-old was taken to a nearby hospital, where he was pronounced dead.