Douglas County Sheriff commends Jayme Closs' courage, calls her 'the one true hero'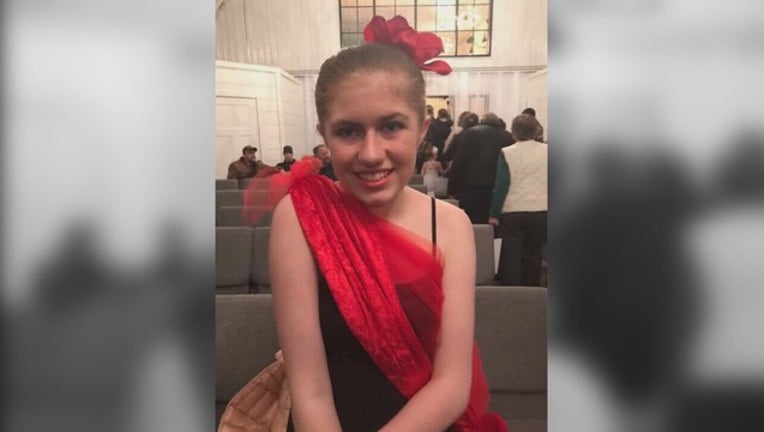 article
GORDON, Wis. (FOX 9) - Douglas County, Wisconsin Sheriff Tom Dalbec has had few days to process his department's role in the Jayme Closs case. 
"There is one true hero in this whole ordeal, and that is Jayme. Her resolve and courage is amazing," Sheriff Dalbec wrote in a statement. "Throughout this past weekend I was approached by numerous people thanking and congratulating myself and the Sheriff's Office. As I explained to them, and I had stated to Barron County Sheriff Fitzgerald on Friday, the DGSO played a very small role in this very large investigation. Albeit, an important role."
Sheriff Dalbec first thanked Jeanne Nutter, the social worker who was walking her dog when Jayme came to her for help. 
"I would like to recognize and thank Jeanne Nutter for your quickness in recognizing Jayme and immediately getting her to safety," Dalbec said.
The sheriff also thanked Kristen and Peter Kasinskas for the shelter and security they provided when Jayme and Nutter came to their door. Kristen Kasinskas made the 911 call to report that Jayme Closs had been found alive, connecting with Douglas County 911 dispatcher Amy Pullen. Dalbec praised Pullen for her "phenomenal job keeping the caller and herself calm while awaiting the deputies' arrival on-scene."
Sheriff Dalbec lastly recognized Sgt. Matt DeRosia, who, after learning Jayme was safe in the custody of the sheriff's office, "began actively patrolling the immediate area with only a very vague description of the suspect vehicle," when he found a possible match and initiated a traffic stop for a burned out taillight. He identified the driver as Jake Patterson and took him into custody without incident.
"As you can see from this, bits and pieces of things performed by several people all fell into place to create an important part of a much larger case," Dalbec wrote. Again, the most important part of this whole case was, and is, Jayme. Her determination to survive and escape, ultimately saving herself, is paramount."