Dogs increasingly impacted by pet abandonment in Minnesota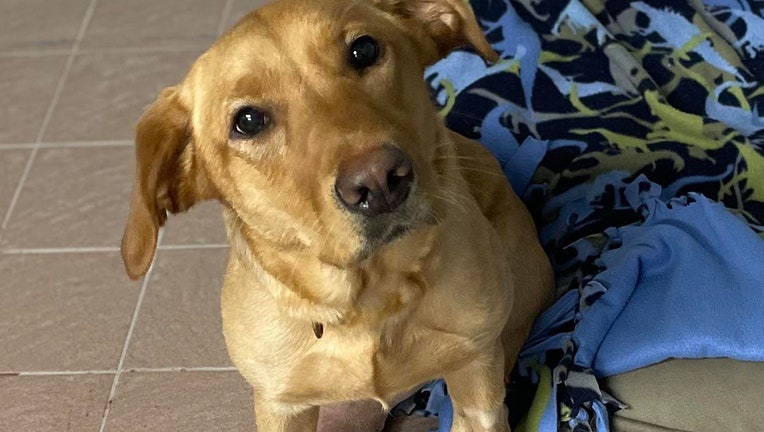 article
MINNEAPOLIS (FOX 9) - An animal holding facility or "pound" in Maple Grove that serves cities in the north metro reached capacity for several days before reopening — a sign of the growing stress on animal shelters and rescues in Minnesota and across the Midwest. 
The Pets Under Police Security (PUPS) facility saw an "unprecedented" number of abandoned and stray animals arrive over the last several months. Capacity issues were compounded by a sudden influx of animals as 69 pets arrived from May 1 to May 17, according to a press release from the Maple Grove Police Department, which runs the facility. 
PUPS reached capacity on Monday, but staff worked with partner organizations to quickly find homes for animals, allowing the facility to reopen at 1 p.m. on Thursday.
According to PUPS, the brief closure of the facility, which has been operating for 31 years, is believed to be part of a concerning trend: Minnesota has seen almost a 63% rise in animal shelter intakes, according to the National Shelter Database.
Dogs increasingly impacted by pet abandonment 
And it's not just in Minnesota. Media reports indicate across the county, animal shelters are seeing an increase in pets given up for adoption or found as strays. This is a trend experts believe is partly driven by inflation driving up the cost of feeding and caring for a pet, as well as the housing crisis in some areas of the county causing increased strain on the budgets of working families. 
Data from Shelter Count, which collects data from shelters and rescues across the county, show dogs are the most impacted by abandonment, with a 14% increase in dogs taken in as strays from January to March 2023 as compared to the same time period last year. 
Kerry Feilmeier, the executive director for Heartland Humane Society in Yankton, South Dakota, and a lead member of Tri-State Coalition that represents animal shelters and rescues in Iowa, Nebraska and South Dakota, writes about trends impacting shelters across the Midwest and says across the region, more dogs are being abandoned.
She believes a combination of factors is responsible: inflation is driving up the cost of pet food, and owners often cite behavioral reasons — but those can also be traced back to economic challenges. 
"Most of those behavioral cases are because people can't afford doggy daycare or things that are going to help offset some of their dog's energy. And we're seeing a lot of reports of more unfixed animals coming into shelters. So one, two, three-year-old cats and dogs that haven't seen a vet. And I think a lot of that is inflation," she said. 
Animal welfare groups shift focus 
Animal welfare groups in Minnesota and across the country are trying to adapt to the challenges posed by inflation, according to Mary Tan, a locally based consultant for animal shelters.  
"A lot of the focus on animal welfare nonprofits is switching. It's not just about adoptable animals anymore. It's about helping people keep their pets. And that could be affordable veterinary care. It could be having a pet food bank," she says. 
PUPS is also engaged in helping people keep their pets — in April, the organization hosted a low-cost exam, vaccination, and microchipping event with a local rescue in which over 300 pets were vaccinated. 
"I've worked in shelters. And when you talk to a lot of people, they don't want to surrender their animal. It's just they don't feel that they have any other way to care for the animal. So by switching nonprofit focus and helping people take care of their pets, that is also lowering intake rates so that there aren't as many animals in the shelter," Tan said. 
For Feilmeier, the increased challenges faced by animal shelters mean it's more important than ever for people to show support in the ways they can.
"It's just really a time to really talk about positive pet ownership, being a good pet owner, volunteering at your local shelter or fostering for your local rescue, or even just making a donation so that those who are in the trenches and doing the good work can kind of feel the motivation to move forward," she said.