DNR: Minnesota wolf population remains stable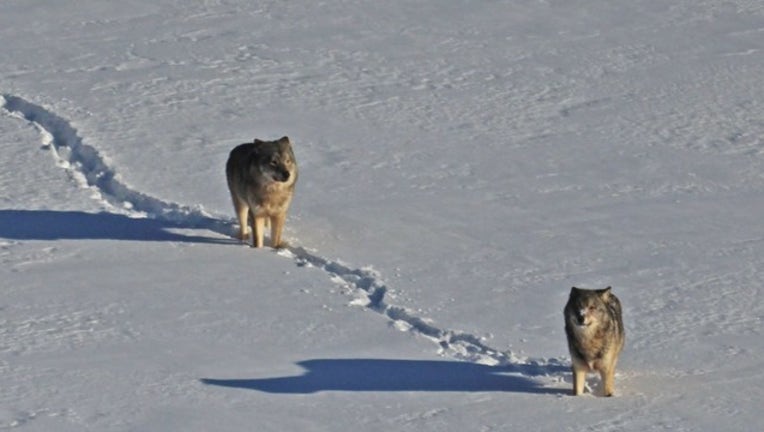 (KMSP) - Minnesota's wolf population has remained stable over the last year, the Minnesota Department of Natural Resources said Monday. 
A population survey estimated the state's wolf population was approximately 2,655 wolves spread across 465 wolf packs during the winter of 2017-18, according to a news release. The survey's margin of error of 700 wolves, making the estimate statistically unchanged from the previous winter's estimate of 2,856 wolves and 500 wolf packs. 
The numbers mean the state supports a healthy wolf population, the DNR said. 
WATCH: Fox 9's Wolf Week
The population survey is conducted in mid-winter during the low point of the annual population cycle. The wolf population typically doubles in the spring after pups are born, but many do not survive to the following winter. 
Wolves in Minnesota are on the federal list of threatened species. The wolf population remains above the state's minimum goal of at least 1,600 wolves and is above the federal recovery goal of 1,251 to 1,400 wolves.