DNR confirms Forest Lake has zebra mussels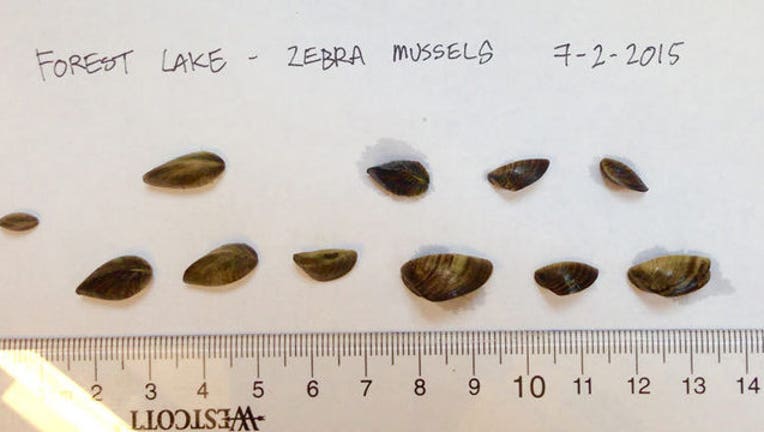 article
The Minnesota Department of Natural Resources has confirmed an infestation of zebra mussels in Forest Lake, just north of the Twin Cities.
Someone walking on the east shore of Forest Lake last week found a suspected zebra mussel on a rock and brought the invasive species to the Comfort Lake Forest Lake Watershed District. A follow-up inspection by the DNR led to the discovery of 11 more zebra mussels along the eastern shore. Further inspection revealed more zebra mussels on the south shore too.

No treatment planned
The number of the zebra mussels found in Forest Lake indicate an established population of zebra mussels, with natural reproduction. Due to these factors, the DNR said treatment would not be effective and is not planned.

4th lake this year

This is the fourth Minnesota lake in 2015 with a newly-discovered zebra mussel population. Most new infestations are reported during the warm summer months, when more boats are out on the water.

The zebra mussel problem
Female zebra mussels can produce up to a half million eggs each year. The problem spreads when mussels attach to boats and are then transferred to other to clean lakes. More than 700 lakes in Minnesota are affected by zebra mussels, including some big metro lakes like White Bear Lake and Lake Waconia.
Be part of the solution
Clean your boats and trailers
Drain your boats and live wells
Dispose of your unused bait
Follow the legally-required 21-day drying period before transporting your dock material or related equipment to another lake