District 14 recount confirms Relph as winner, GOP to have Senate majority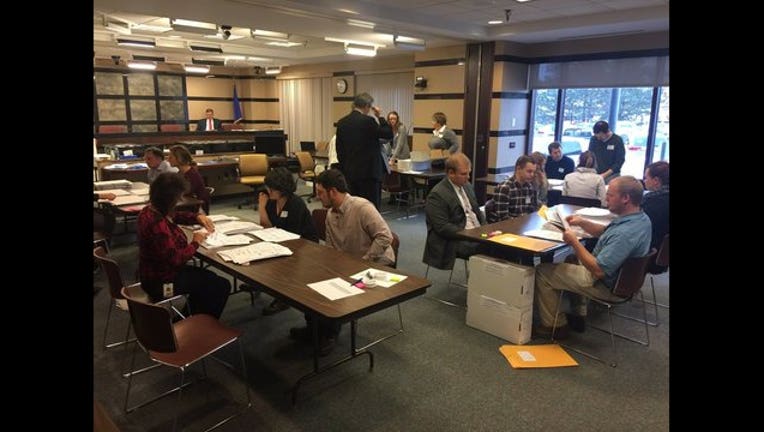 article
ST. CLOUD, Minn. (KMSP) - The GOP will keep their majority in the Minnesota Senate – and therefore control the entire Legislature – after a recount in State Senate District 14 officially confirmed Republican Jerry Relph as the winner.
Relph defeated DFL candidate Dan Wolgamott on election night by 148 votes. The narrow margin fell within the half-percentage threshold for a state-sponsored recount.
It took three days to recount the votes across Stearns, Sherburne and Benton counties. Wolgamott netted only seven additional votes in the recount, making the difference only 141 votes and holding up Relph as the winner, the Associated Press reported. 
On his Facebook page, Wolgamott said he was looking forward to a briefing from his legal team on "the findings and outcomes of these counties' recounts" and expects to make a complete statement regarding his intentions by the end of the week.
On election night, Republicans regained control of the State Senate with a 34-33 majority. After a state-funded recount in the District 44 race also confirmed a GOP candidate as the winner, only a recount win by Wolgamott would have flipped the majority back to the DFL.
The GOP will also maintain control the Minnesota House of Representatives, after Democrats failed to win the seven seats needed to take back majority control.