Diamond Reynolds' attorney files motion to dismiss assault case, argues 'she was not there'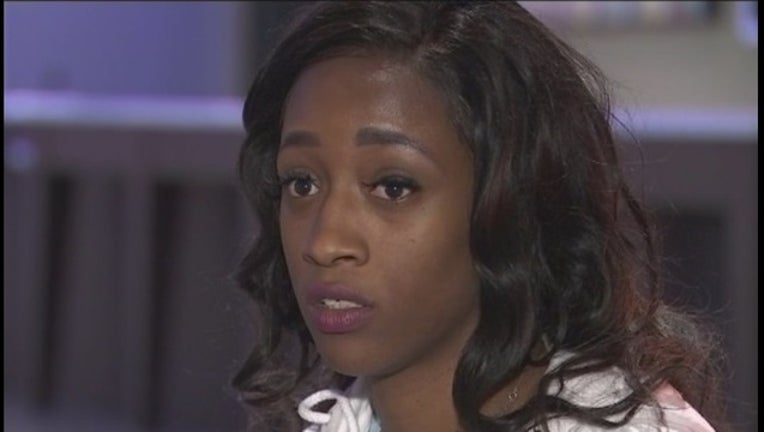 article
(KMSP) - On Wednesday, Diamond Reynolds' lawyer filed a motion to dismiss her case, which alleges she and two other women attacked another woman with a hammer last winter in St. Paul.
Reynolds received national attention last July when she streamed the aftermath of the shooting of her boyfriend Philando Castile on Facebook Live. Castile was shot several times by St. Anthony police officer Jeronimo Yanez during a traffic stop.
Yanez was recently acquitted of manslaughter charges by a jury. Reynolds testified as a witness during the trial.
RELATED: Diamond Reynolds, girlfriend of Philando Castile, charged in St. Paul assault
According to the criminal complaint, Reynolds and two others allegedly attacked another woman as part of an ongoing dispute with the victim's friend. The victims picked the suspects, including Reynolds, out of a photo lineup.
In the motion, Reynolds' attorney argues that she was not at the assault scene at the time, which is proved by her cell phone records.
Her attorney also claims St. Paul police are treating her assault case differently due to her recent celebrity:
"The reason for this is obvious: Reynolds has become the national poster witness for police excessive force cases as a result of the circumstances of the death of her boyfriend, Philando Castile, and her livestream of the circumstances of his death at the hands of a St. Anthony police officer from July of 2016. (As of 2/28/17, the Yanez trial was set for 5/30/17, and SPPD personnel were certainly aware of that along with perhaps every other police agency in the nation). In other words, an assault involving four black women with the alleged involvement of Reynolds was treated like a murder one case, but a similar assault involving similar conduct including a more serious injury three weeks before involving three black women was obviously low priority. It seems clear SPPD personnel were downright giddy when they assumed Reynolds was involved clearly affecting their objectivity in this investigation."