Dayton signs tax bill, includes cuts for teachers and college students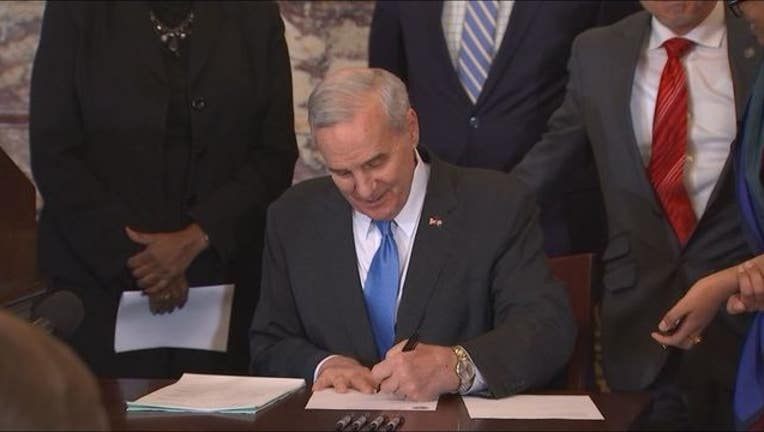 article
ST. PAUL, Minn. (KMSP) - Governor Dayton signed a significant tax cut bill, which aligns the state tax code with some newer federal tax deductions.

It's the first major bill of the 2017 legislative session signed into law. It was passed unanimously by both the house and the senate.
The new law provides $21 million of tax relief.
"As the governor mentioned about 200,000 Minnesotans will see relief from this bill including 35,000 college students who will be able to deduct that tuition, about $4 million of tax relief," said Cynthia Bauerly, the revenue commissioner. "70,000 teachers will be able to deduct the out-of-pocket expanses in their classroom.  Homeowners who are refinancing their homes through a short sale will see about $17 million in tax relief."
The Department of Revenue is already making the changes in the tax code so people can take advantage of the tax cuts when filing begins at the end of the month.
They're reminding people who use programs such as Turbo Tax to update their software before filing.