Dayton makes first appearance after prostate cancer surgery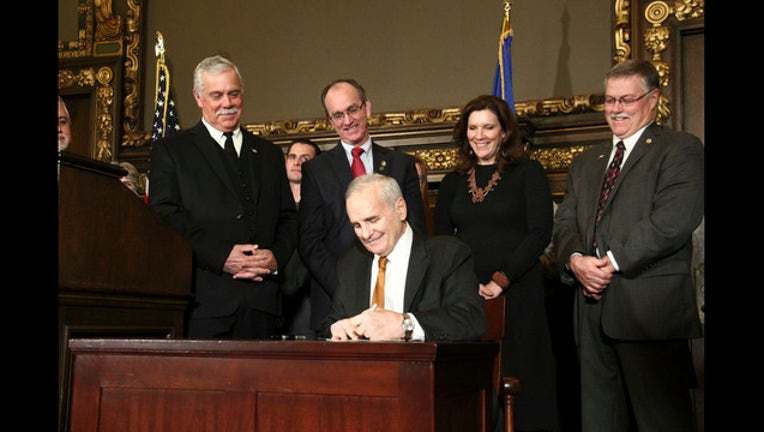 article
MINNEAPOLIS (KMSP) - Governor Mark Dayton made his first public appearance Friday after prostate cancer surgery, to sign bills providing disaster aid to Madelia and local wetlands.
The bipartisan bill will provide $1.7 million in disaster aid to the city of Madelia, after the city suffered extreme fire damage last year.
Additionally, the bill will begin the replacement of wetlands that were impacted by local road construction across the state, providing $5 million for the task.
Dayton visited Madelia last February after part of the city was hit by a large fire, and he promised to help rebuild it.
After collapsing during his State of the State address, Dayton began treatment for prostate cancer. He was released from the Mayo clinic last week after a successful surgery.
During his appearance on Friday, Dayton said his pathology report was clean, with no signs of the cancer spreading.