Couple sentenced for brutal murder of pregnant woman, coverup
MINNEAPOLIS (FOX 9) - A couple is headed to prison after admitting they killed a pregnant woman in Minneapolis and then attempted to cover up their crime. The two set a trailer on fire in Minneapolis' Uptown neighborhood after killing Annysa Zierhut around Halloween time, 2021. Authorities would eventually need DNA to identify Zierhut.
Shannon Benson and Jade Rissell were both sentenced Monday after each pleading guilty to two counts of second-degree murder, for killing Zierhut and her unborn baby girl, family posthumously named Grace Marie.
"She was always willing to give me a hug and tell me she loved me," Robert Ost, Annysa's father told FOX 9's Paul Blume outside the courtroom. "And there is no more precious a gift that a parent can have from any of their children than they have that connection of feeling loved. And those memories are what I will be able to hold on to for the rest of my life."
Annysa was 28 and seven months pregnant with her first child when she was brutally killed, beaten, and suffocated, according to Ost. Her body was set on fire. Authorities needed to test DNA to positively identify her remains. Ost said the family held out hope for several days while the testing was occurring, praying it was not Annysa's body.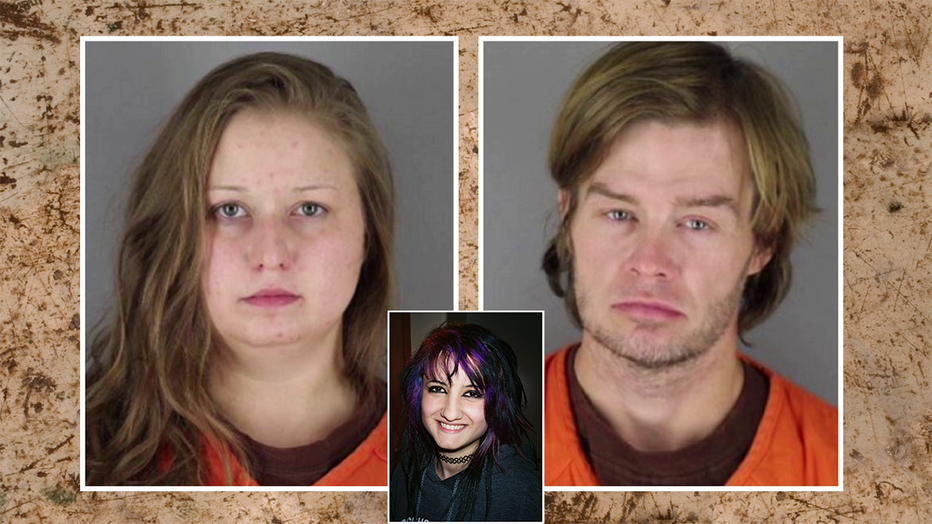 Jade Rissell (left) and Shannon Benson (right) admitted to the slaying of Annysa Zierhut (center) (FOX 9)
"It wasn't until they came back and actually did a DNA test on me so they could identify that she was my daughter, said Ost.
Ost and several other family members provided victim impact statements before Hennepin County District Judge Paul Scoggin. They also played a touching memorial video that captured Annysa's life through the years. She was raised in Lino Lakes and went to the Centennial schools.
"We have those memories to hold in our hearts for the rest of our lives," Ost said about the several-minute video that was set to music and included scores of photographs.
According to authorities and court filings, Rissell and Benson lured Zierhut to a travel trailer they were partially living in, then viciously beat her to death. They eventually moved the trailer and set it ablaze near the intersection of Hennepin and 35th Avenues in Minneapolis. While Ost says his family will never truly know why it happened, there had been a prior romantic relationship between his daughter and Benson. Benson had apparently become obsessed, there were drugs mixed in, and it is believed Benson manipulated Rissell to kill.
After their arrests, Rissell turned on Benson and admitted to authorities what happened. She ended up with a sentence of 195 months (16.25 years), and Benson received 346 months (nearly 29 years) for their second-degree murder guilty pleas.
"At least he won't be walking free, and she won't be doing all the time," concluded Ost. "Both people responsible for this crime will be paying a penalty, which in a lot of respects doesn't reflect the horrific nature of this crime."