Coldest April on record… so far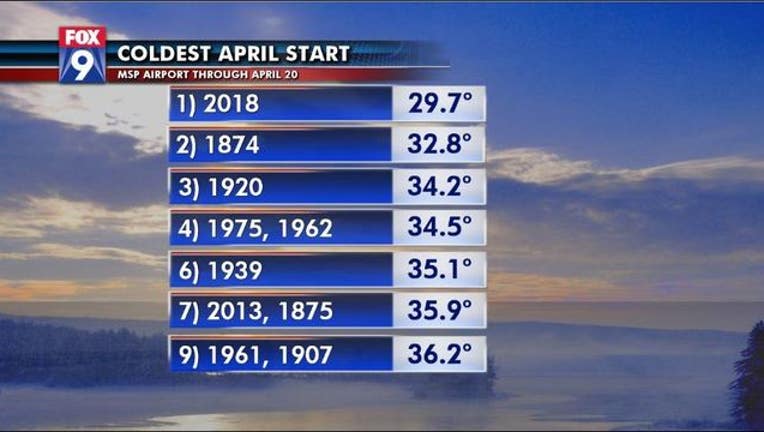 KMSP - I don't have to be the one to tell you that April has been cold.  I think the 2 feet or more of snow and the fact we've been wearing our parkas, hats and gloves all month says enough.  But I'm here to tell you that while we have had cold months of April in the past, this year takes the cake.  The first 20 days of the month have been the coldest on record… by a whopping 3 degrees!!! That may not sound like much, but when combining the high and low temperatures for 20 straight days, breaking a record by 3 degrees is a feat that happens seldom.  This puts the metro 15 degrees below average for the first 20 days of the month and is actually nearly 4 degrees colder so far than our entire month of March.  That has NEVER happened before… well at least dating back to 1872.
With the warmer weather ahead though, it doesn't look like we will experience our coldest FULL month of April since records began in 1872 (I'm sure you're sobbing about that).  But I think we have pretty much cemented ourselves into the top 10 and coldest in over 40 years… yes, even beating out "the never ending winter" of 2013.