Chuck E. Cheese unveils Pay Your Age deal for Friday in wake of Build-A-Bear promo gone wrong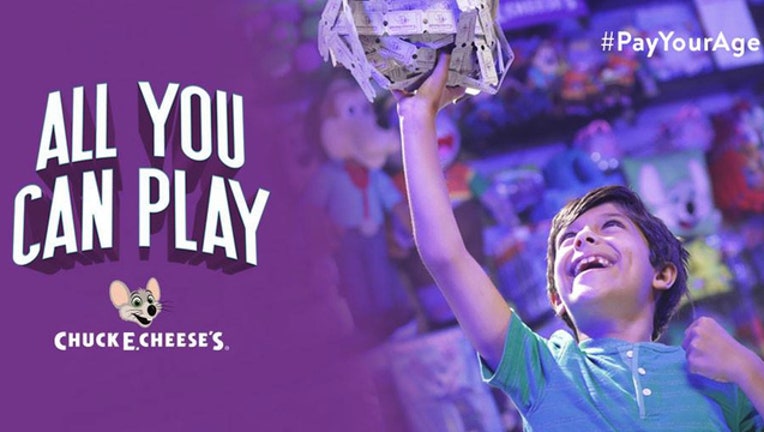 article
Trying to get over those long lines from Thursday's Build-A-Bear promotion? Chuck E. Cheese is here to help -- and capitalize on all the publicity.
The kid-friendly pizza and gaming restaurant is offering a 'pay your age' deal that gets kids 30 minutes of All You Can Play games on Friday. The offer is valid at locations where the Chuck E. Cheese Play Pass is available.
"Didn't get to Build A Bear? Come in on 7/13, pay your child's age," the restaurant posted on Facebook.
The All You Can Play option allows parents to pay for an amount of time for kids to play games, rather than buying tokens. The deal is only happening on Friday, July 13 and the maximum price is $9 for 30 minutes.
Chuck E. Cheese is hoping to get some publicity the day after a fiasco involving a pay your age promotion at Build-A-Bear stores got shutdown just hours after it started on Thursday. There were long lines at locations across North Texas and the United States. One young child in Garland became overheated while waiting outside and had to be treated by paramedics.