Chief appoints new Minneapolis 4th Precinct inspector two months after mayor's block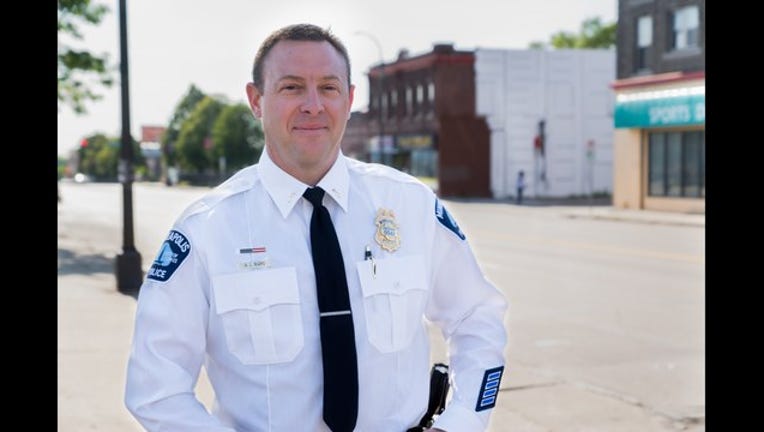 article
MINNEAPOLIS (KMSP) - Minneapolis Police Chief Janee Harteau has appointed a new Fourth Precinct Inspector, two months after Mayor Betsy Hodges blocked the chief's first choice for the post.
Lt. Aaron Biard will take over as the new Fourth Precinct inspector beginning Aug. 20 when Inspector Mike Kjos assumes his new position as the Deputy Chief of the Minneapolis Police Department's Operations Bureau. Biard will work with Inspector Kjos as the "daywatch" lieutenant in the precinct during the transition.
First appointment blocked
A public feud between Mayor Hodges and Chief  Harteau over the nomination of Lt. John Delmonico  for Fourth Precinct Inspector led Delmonico to withdraw his bid for the position. Delmonico and Hodges have a history, after a 2014 incident where he accused her of making hand gestures that could be misconstrued as gang signs.
Statement from Chief Harteau
"Aaron Biard has earned the respect of both the officers of the Fourth Precinct and the countless neighborhood leaders who live and work in North Minneapolis. He is a proven leader, community builder and problem-solver and I have no doubt he will continue to carry on the successful neighborhood engagement and law enforcement initiatives that have reduced violent crime in the Precinct."
Statement from Mayor Hodges
"I'm pleased that Chief Janeé Harteau has identified such a strong choice for 4th Precinct Inspector. Lieutenant Aaron Biard is a steady, capable leader, who has the respect of the community and his fellow officers. Through his 22 years with the Minneapolis Police Department, Lt. Biard has a strong track record of, and commitment to, building positive relationships with residents, community leaders, and officers. That has been true of his most recent assignment in North Minneapolis, where he has demonstrated the kind of principled leadership that will be an example for the officers of his precinct and across the city.  Moreover, I commend Chief Harteau for maintaining a transparent, thorough process in identifying Lt. Biard. Chief Harteau and I have been in communication throughout, and as a result, I'm confident the 4th Precinct is in good hands. I wish Lt. Biard all the best as he prepares to take on his new role. I also thank Inspector Mike Kjos for his service to the people of the 4th Precinct."
Aaron Biard bio
Biard has been with the Minneapolis Police Department since Sept. 1995 and has served the First, Third and Fourth Precincts. He has recently been in charge of SWAT training and the MPD's in-service training unit. Biard holds a degree in criminal justice from St. Cloud State University and has also completed two tours of active duty with the Minnesota National Guard.