Charges: Victims in Eagan HS parking lot robbery trying to buy Xanax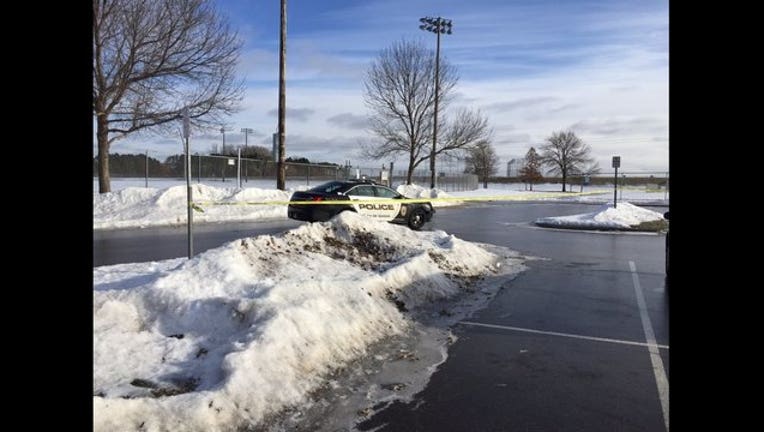 article
EAGAN, Minn. (KMSP) - A 19-year-old has been charged after robbing three Eagan High School students on Jan. 3 at Northview Park in Eagan, Minnesota.
Radwan Bue of St. Paul, Minnesota, has been charged with three counts of armed robbery, according to the criminal complaint. He is one of two suspects.
According to the complaint, the victims were in the Eagan High School overflow parking lot so one of the other victims could buy Xanax. After the money was exchanged, "two males approached the group with firearms and began telling them to give them all of their property."
The suspects took a cell phone, cash, a vape pen, jeans, a shirt and a backpack. While they were robbing the students, one of the suspects fired a shot up in the air.
Recovered Snapchat videos helped investigators identify Bue. According to the complaint, the videos show the defendant and his "associates" driving around, smoking marijuana about 11 hours before the robbery. After the robbery, videos show Bue "displaying a large framed revolver and his juvenile co-conspirator displaying cash from the robbery."
On Jan. 5, the defendant was located and arrested at Raspberry Island in St. Paul.
Bue said another young man fired a handgun while the robbery was taking place. He also said he took a gun out of his pants pocket and approached one of the victims, stealing the e-cigarette. He identified the gun as the same one he was holding in the video.