Charges: Tax preparer falsified clients' tax documents, $400,000 owed to state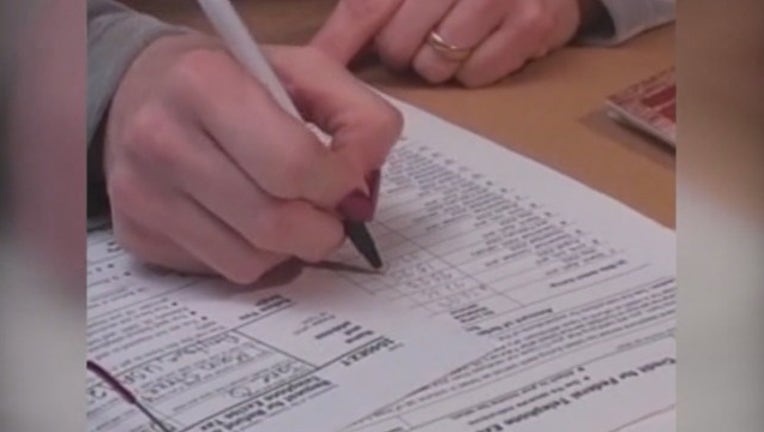 BROOKLYN PARK, Minn. (FOX 9) - A 62-year-old Brooklyn Park tax preparer is charged with multiple tax-related felonies after he allegedly put false information on his clients' forms to increase their refunds, leading to more than $400,000 in tax deficiencies owed to the State of Minnesota.
Gwehn Paul Quaye Sr. is facing 19 felonies; each count carries a maximum sentence of five years in prison and a $10,000 fine.
According to the criminal complaint, Quaye ran a tax preparation business in Brooklyn Park from 2013 to 2017. During this period, Quaye prepared hundreds of tax returns. Investigators believe Quaye "knowingly and intentionally" doctored his clients' forms to reduce their taxable income so they could receive a larger refund. 
So far, the Minnesota Department of Revenue has audited the tax returns of 73 of Quaye's former clients. On average each former client owes more than $4,000 in back taxes, interest and penalties. Investigators say the majority of Quaye's clients had immigrant backgrounds and did not understand tax laws and filing requirements. 
"Instead, [Quaye] betrayed that trust and now these individuals owe thousands of dollars in back taxes, interest and penalties," read the complaint.
The Minnesota Dept. of Revenue first learned of the discrepancies in 2016 when Quaye's income tax was past due. After completing an audit, the department learned his bank deposits were "significantly higher" than what he claimed for his income. Investigators discovered Quaye asked his tax clients to pay him in cash. Authorities executed a search warrant on Quaye's office and found a notebook which detailed payments received as a tax preparer. An auditor believes Quaye owes $18,923.48 in tax penalties and interest from 2013 to 2016.
Quaye is not in custody.