Charges: Plymouth parents failed to seek medical care before son's death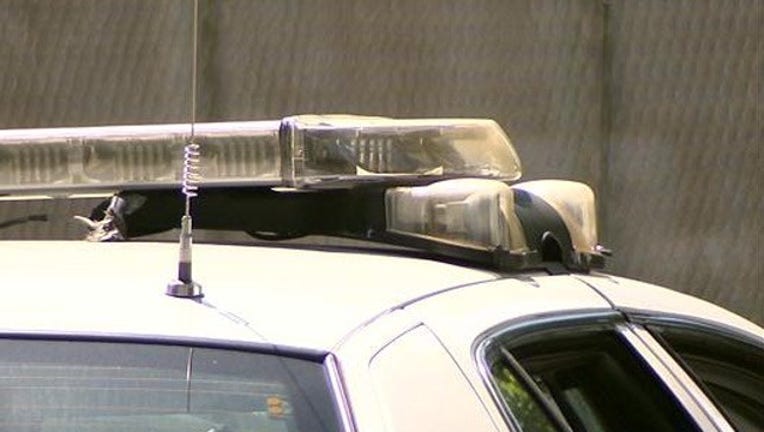 article
PLYMOUTH, Minn. (KMSP) - Two parents in Plymouth, Minnesota, are accused of child neglect after they opted not to seek medical care for their ailing son who died of an inflamed pancreas and possible infections at the family's home on March 30, 2015.
Sarah Johnson, 38, and Timothy Johnson, 39, have both been charged with gross-misdemeanor child neglect. The Johnsons became the child's foster parents when he was three years old and adopted him when he was four.
According to the criminal complaints, the parent first noticed changes in their son's behavior, including shaking and trouble sleeping and eating, several weeks before his death, but did not seek medical care. The child also had numerous bruises on his body and lesions on his heels when he died, which they attributed to him throwing himself down the stairs on numerous occasions.
Couple told police they had "issues with going to doctors" and were concerned that a doctor would put the child on medications. They believed they got better information from their own research and opted to diagnose and treat their son themselves.
In the days leading up to their son's death, the Johnsons left him in the care of their 16-year-old son while they went out-of-town for a wedding.
The morning before the child's death, the son called his parents to say his brother would not eat or interact and had stopped talking. The teen said he could not get his brother out of bed that morning and he was lethargic and limp.
When they returned home that evening, the parents found the seven-year-old laying on the floor. He did not react to their arrival.
Timothy and Sarah reportedly prayed for their son's health, picked him up and brought him to the table for dinner. They fed him two bites of pizza by cutting it into bite-sized portions and putting it into his mouth. The parents then gave him a bath and laid him down to sleep with on a mattress in their room without a blanket or a pillow.
The Johnsons said they discussed seeking medical care for their son, but decided to wait until morning to determine whether it would be necessary.
When Timothy woke up on Monday morning, he discovered his son unresponsive on the mattress and covered in vomit. He started CPR while Sarah called 911.
They have both been charged with gross-misdemeanor neglect. Neither Timothy nor Sarah is in custody at this time. 
Statement from Hennepin County Attorney Mike Freeman
"The charges against Timothy and Sarah Johnson in the death of their seven-year-old son were the result of an extensive and independent review by the Hennepin County Attorney's Office.
Paramedics were called to the couple's Plymouth house on Monday March 30, 2015 and young Seth was pronounced dead despite his father's attempt at CPR.
Our office did not receive the case, or even hear about it, until almost nine months later in December 2015. When we read the case reports, we approached it as a homicide case. After all, he had bruising all over his body. He had two large lesions on the back of his heels. The parents admitted to police that his behavior had changed, that he wasn't sleeping, was throwing himself down stairs and was taking hours to eat. Yet, they refused to do what most parents would have done and take him to a doctor.
Worse, the Johnsons went out of town to attend a wedding three days before Seth died. They left him in the care of his 16-year-old brother. The young man called his parents Sunday morning, telling them that Seth stopped talking on Saturday, that he could not get out of bed and had not been eating. The parents decided to leave the gathering right then, until the 16-year-old called back and said he was eating some Cheerios. They finally arrived home that night.
The Hennepin County Medical Examiner needed months to complete a thorough autopsy. They could determine that Seth died of acute pancreatitis and possible sepsis. But the medical examiner could not make the link between the cause of death and the actions of the parents.
We spent a year reviewing all the evidence. We consulted with a child-abuse pediatrician who reviewed all of the medical information and investigative files to advise us on this one simple question: Could he link the parents' actions, or inactions, to Seth developing pancreatitis and dying? He could not.
As a result, we charged Timothy and Sarah Johnson with the most serious crime the law allows: neglect of a child resulting in substantial physical harm, which is a gross misdemeanor.
We cannot comprehend how a parent would leave a very sick seven-year-old to the care of a 16-year-old so they can go away for a weekend. Nor can we comprehend how the parents refused to come home Sunday morning to care for their sick child when they were notified of his serious condition. Nor can we comprehend why the parents did not call an ambulance Sunday night to immediately obtain medical help when they finally got home.
The Johnsons, of course, are presumed innocent. But we are going to use all of our resources to prove them guilty of neglect of a child resulting in substantial physical harm and ask for the strongest penalty allowed under the statute and sentencing guidelines."