Charges: Man abducted, sexually assaulted Fergus Falls woman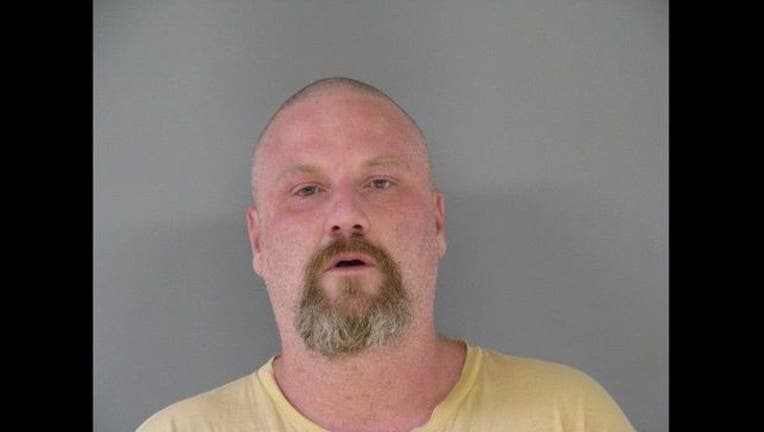 article
FERGUS FALLS, Minn. (KMSP) - The man who allegedly abducted a 34-year-old woman from her home in Fergus Falls, Minnesota Sunday and sexually assaulted her has been charged with eight felonies. 
Anthony Randklev, 39, of Pelican Rapids is charged with three counts of criminal sexual conduct, one count of kidnapping, one count of burglary, one count of illegal possession of a firearm, one count of fleeing police and one count of false imprisonment. 
Randklev is a registered sex offender. Court records show he has a history of sexual assaults, kidnapping, fleeing police and other crimes. 
According to the charges, the victim's husband called 911 Sunday afternoon to report that his wife had been kidnapped form their home on County Highway 27. The victim's four children, all under 10, had been home alone with her at the time. 
The children told police a man wearing a camouflage mask and hat entered their house through a basement window and asked where their mother was. He had a semi-automatic 12-gauge shotgun with him. 
According to the victim's account, Randklev entered her home and went into her bedroom, where she had been taking a nap with her son. She awoke to Randklev telling her to come with him or he would kill her family. 
He dragged her outside. She struggled and tried to get away, but he wrestled her to the ground and tied her hands together. He then put some kind of cover over her head and told her to get into the car. 
Randklev took the victim to an abandoned house off County Highway 42 and told her to go sit on the bed.
She told police he talked about how "people in his life had wronged him and he had to do this" and how "people had killed his son and he needed to keep his bloodline going and that's why he had to have sex with her," the charges say. He then sexually assaulted her. 
Shortly before 5 p.m., the Otter Tail County Sheriff's Office received a tip from a person who had seen a vehicle that matched the description of Randklev's vehicle leaving an abandoned farmstead along County Highway 24 near Erhard. Officers responded to the area and attempted to stop the vehicle, but Randklev fled. 
Randklev led them on a high-speed chase through Pelican Rapids and eventually onto Highway 59. Law enforcement successfully deployed tire deflation devices and Randklev eventually drove into a crop field, where he got stuck. 
Randklev was taken into custody. The victim was taken to a nearby hospital to be reunited with her family. She was not injured in the pursuit.