Celebrate Black History Month in Minnesota: Event list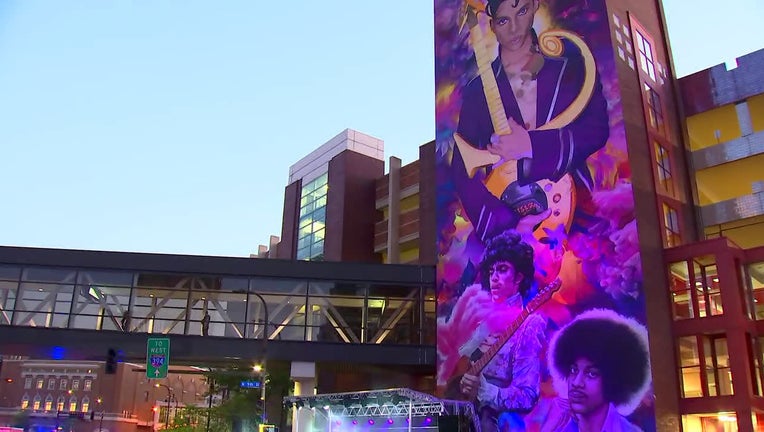 article
Black History Month Events and Tours
MINNEAPOLIS (FOX 9) - Black History Month Kick-Off:
Taste of Rondo, Minneapolis
February 1 from 7 p.m. to 10 p.m.
Free admission
Kick off Black History month with an open mic session that reflects on the challenges, successes and the work still to be done as it relates to the development of the Black community in the Twin Cities.
A Darker Wilderness Book Launch:
Open Book Performance Hall, Minneapolis
February 2 from 7 p.m. to 10 p.m.
A special book launch event in celebration of author Erin Sharkey's A Darker Wilderness (Milkweed Editions)—a vibrant collection of personal and lyric essays. This event features live readings from the book's contributors followed by a conversation.
R.E.S.P.E.C.T. Maker's Market and Music Fest:
56 Brewing, Minneapolis
February 4 from 12 p.m. to 11 p.m.
Celebrate Black History Month with an exclusively Black-owned makers market and Black-fronted music event. Local food vendors will be in attendance as well.
Bruce A. Henry presents a Musical Celebration of African American History:
Crooners Supper Club, Minneapolis
February 4 at 8 p.m.
This show features an all-star line-up of music that will take you on a journey through African music history – from West African folk music to early American music, from blues to jazz, and from soul to hip-hop. Bruce A. Henry has presented The Evolution of African American Music in notable venues across America and in Europe, Asia, Africa, and Cuba.
Rebuilding Black Businesses - Black History Month Conversation:
Minnesota African American Heritage Museum and Gallery, Minneapolis
February 9 from 5:30 p.m. to 7:30 p.m.
Free admission
At this event business leaders will share best practices for starting and growing a business. They will also discuss strategies for restoring and creating wealth in the Black community along with the challenges of economic inequality and divestment in Black communities.
Black History Month Celebration at The Black Market:
The Lab, St. Paul
February 11 from 2 p.m. to 7 p.m.
Head to The Black Market for tons of food, drinks, games, music, an art crawl, scavenger hunt, giveaways and so much more! 
Celebrate Black History Month Creating Community Art:
Mississippi Market Co-op, St. Paul
February 25 from 12 p.m. to 3 p.m.
African American Heritage: Points of Entry Tour:
This tour highlights Saint Paul's history as a point of entry for African Americans who came seeking new beginnings to create new lives. Saint Paul Historical is a free mobile app that puts Saint Paul's history at your fingertips. Use the app to experience interactive tours throughout the city.
Exhibits and Museums
Community Quilts:
Minnesota African American Heritage Museum and Gallery, Minneapolis
January 10 through July 1
The "Community Quilt Project" features 14 quilts that express themes of Black history, Black joy, and civil rights. There is also a quilt honoring Prince that was created during the painting of Minneapolis' newest Prince mural.
Unbreakable:
Minnesota African American Heritage Museum and Gallery, Minneapolis
Permanent exhibit
Celebrate the resilience of African Americans in Minnesota with this exhibit which explores African American early settlers and pioneers in the 1800s. Here you can learn about the struggles and successes of African Americans who moved to Minnesota from the South during the "Great Migration."
Night Life: Nocturnal Worlds in African Art:
Mia, Minneapolis
On display through September 2023
"Night Life" presents 20 artworks from across Africa that address the various ways nighttime was perceived and experienced. With the sounds of African nightlife in the background, these artworks speak to the richness and vitality of life after the sun goes down. 
Fragments of Epic Memory:
Mia, Minneapolis
January 28 through July 9
"Fragments of Epic Memory" invites visitors to experience the Caribbean, from the period following emancipation through today. The exhibition blends historical and contemporary narratives, presenting more than 100 photographs from the Art Gallery of Toronto's Montgomery Collection of Caribbean Photographs. It also features paintings, sculpture, and video works by modern and contemporary Caribbean artists.