Cecil the Lion Beanie Baby created by Ty Inc.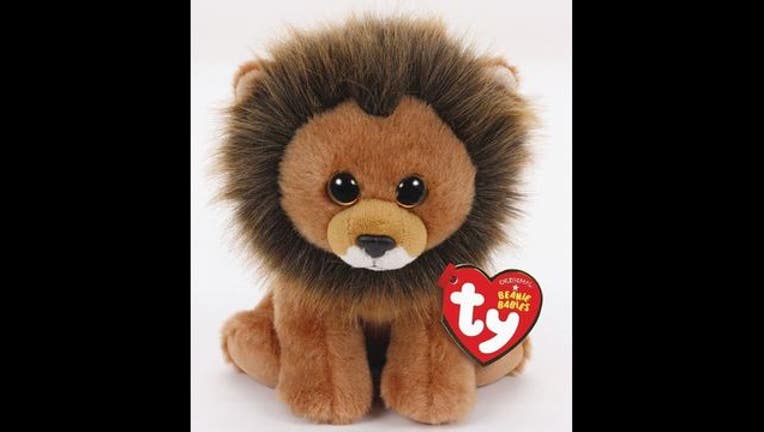 article
(KMSP) - Ty Warner, Founder and Chairman of Ty Inc, has created a Cecil the Lion Beanie Baby "in memory of the beloved lion tragically killed July 2, 2015," he announced Monday.
All profits will go towards WildCRU, the Wildlife Conservation Research Unit of University of Oxford in Oxford England."Hopefully, this special Beanie Baby will raise awareness for animal conservation and give comfort to all saddened by the loss of Cecil," Ty Warner said.
A Minnesota dentist reportedly paid more than $50,000 to kill one of the most beloved lions in Africa with a bow and arrow after being lured out of a national park, outraging animal activists and others around the world.  Cecil the Lion has been touted as the most beloved animal in Zimbabwe's Hwange National Park.