Burnsville man sentenced for role in drag racing crash that killed 2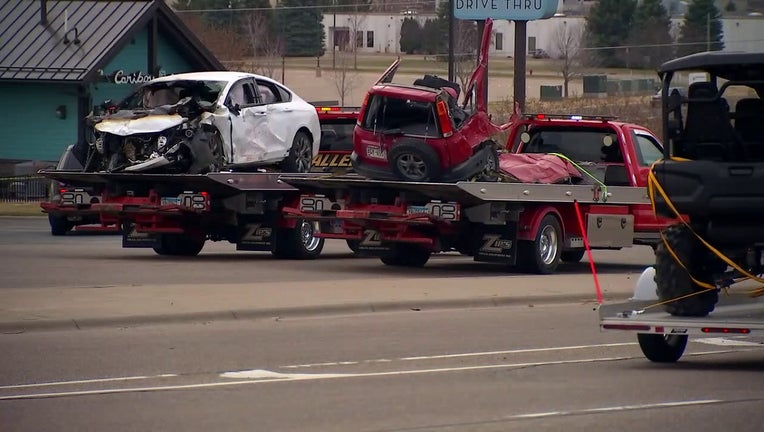 article
HASTINGS, Minn. (FOX 9) - The Burnsville man who pleaded guilty to two counts of third-degree murder for his role in a crash that killed two people was sentenced to 300 months (25 years) in prison Monday, but his sentence is stayed. 
At the time of the fatal crash, Leon Bond and his sister Camille Dennis-Bond were apparently drag racing. According to prosecutors, they reached speeds over 100 mph. 
Leon Bond, 19, was 17 when the car he was drag racing struck a car being driven by Tayler Garza, 22, and her boyfriend Dalton Ford, killing them both. 
Prosecutors tried to have Leon Bond, who was just days away from his 18th birthday at the time of the crash, tried as an adult but were denied by a judge, who put the case in extended juvenile jurisdiction. That decision brought scrutiny from the victims' families, who felt Leon Bond should be held as culpable as his sister.
While Leon Bond was sentenced to 25 years in prison, his sentence is stayed. He will go on juvenile probation until his 21 years old and is being placed at the Red Wing Correctional Facility for an undetermined length of time. If he breaks the law again, his 25-year sentence will be executed. 
Camille-Bond was convicted of two counts of third-degree murder and will be sentenced at 9 a.m. on March 24.