Brooklyn Park couple indicted in Nov. death of 3-year-old foster child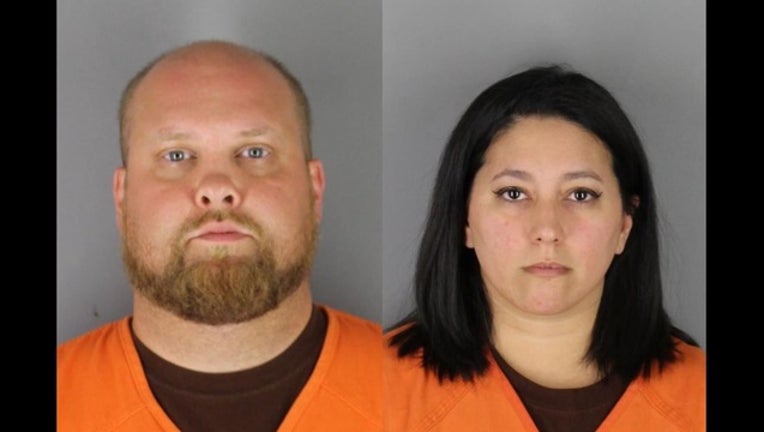 article
BROOKLYN PARK, Minn. (KMSP) - A Brooklyn Park, Minnesota couple was indicted for murder Friday in the death of their three-year-old foster daughter last November. 
A Hennepin County Grand Jury indicted Sherrie Dirk, 33, and Bryce Dirk, 31, for first-degree murder while committing child abuse and second-degree murder while committing the underlying felonies of neglect, child endangerment and malicious punishment. Police arrested both parents earlier this week. 
The couple has four other children. A petition was filed to terminate their parental rights. 
According to the petition, police were called to the family's home at 6:25 p.m. on Nov. 6 on a report of a child that was not breathing. Upon arrival, they found the three-year-old girl unresponsive. Paramedics confirmed she had died prior to their arrival. 
Sometime between 1:30 p.m. and 2:30 p.m., Sherrie had "wrapped" the victim with three sheets and left her alone in a room for hours with the door closed. Around 6:25 p.m., Bryce reportedly checked in on the victim and told police one of the sheets was wrapped around her neck and she was unresponsive. No one in the household had checked on the child until Bryce went in just before the 911 call. 
The medical examiner reported the child was severely dehydrated and her weight had dropped from the 98th percentile in September 2016, when she arrived at the Dirks' home, to the 13th percentile in October 2017. 
Brooklyn Park police removed all the children from the home the night the victim was found dead and placed them in protective care. 
Sherrie is expected to make her first court appearance Friday afternoon. Bryce's first court appearance has not been scheduled. Prosecutors are asking for bail to be set at $2 million.