Boil water advisory remains in effect for some north Minneapolis residents
MINNEAPOLIS (FOX 9) - Some residents in north Minneapolis are being advised to boil their water after a major water main break at 29th Avenue and 2nd Street North.
Last night, water started bubbling up and rushing around businesses in the area leaving parking lots flooded and some basements wet.
Jim Emmerich who owns Splatball said, "It was bubbling like a fountain probably two or three feet above the level of the water."
But by morning the water had drained and receded, leaving behind a muddy mess.  There's now a giant hole at the water main break, which the city says is a 36-inch cast iron pipe that's been in use since 1888.  They believe normal water fluctuations triggered a crack or fault in the pipe which lead to the break.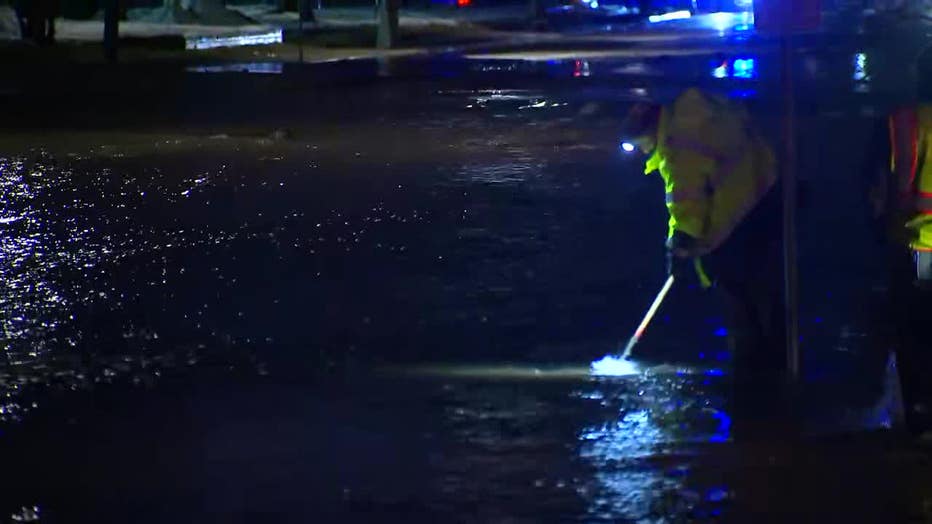 A large water main broke in Minneapolis, which is leading to a boil water advisory in north Minneapolis on Tuesday.
Businesses in the area are totally without water, while residents between third and fourth street North and 26th Avenue to Lowry are under a boil water advisory, but that's precautionary.
" There's no evidence at this time that contamination has entered our distribution system and we are currently testing the samples collected in the area to confirm that," said Annika Bankston, Director of the Minneapolis Water Treatment & Distribution Services.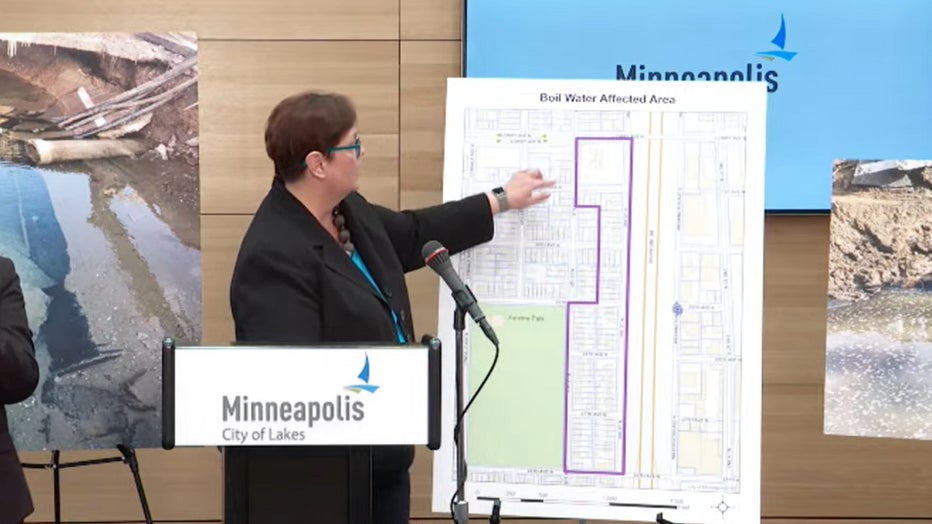 Minneapolis boil water advisory (Supplied)
They hope to lift the advisory in 24 hours. The water is safe for bathing.
Repair to the water main might take a little longer.
"We're hoping to get the pipe put in and buttoned up within probably overnight period tonight however because of the system being down we need to backfill and refill the system perform disinfection and perform the test again so it will be at least a day after we can get the system fully backed up before we can restore service," Bankston said.