Bill seeks to raise Minnesota's smoking age from 18 to 21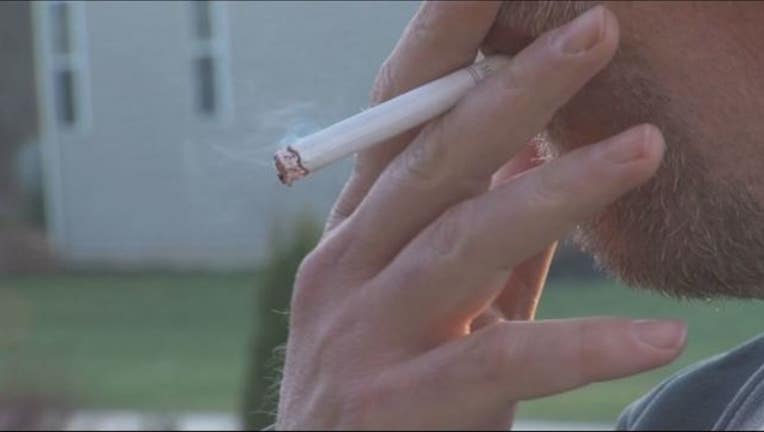 article
ST. PAUL, Minn. (AP) - A Republican lawmaker wants to bump up Minnesota's smoking age to 21 in an effort to lower the number teenage smokers.
The Star Tribune reported that a bill introduced Thursday would raise the state's minimum age to buy tobacco from 18 to 21. The bill was brought to the Legislature days after Edina became the first city in the state to increase the legal age for tobacco consumption to 21.
It would make Minnesota the third state to raise its smoking age, joining California and Hawaii. Oregon could still pass a bill this year after its Senate approved a similar measure in March.
All tobacco products would be covered under the law, including cigarettes, chewing tobacco and e-cigarettes.
Rochester Sen. Carla Nelson says it would be easier to tackle teen smoking rates on a statewide basis rather than with a patchwork of individual city's efforts.
The bill would also increase penalties from $75 to $250 for vendors caught selling tobacco to underage customers. The fine would increase to $500 for a second violation and $1000 plus the possibility of a revoked license for a third infraction.
Research from Minnesotans for a Smoke-Free Generation shows that an increase in the legal age to buy tobacco would reduce the number of new smokers by 30,000 over the next 15 years.
The Legislature is considering eliminating the annual tax increase on cigarettes passed in 2013. The change is in a larger tax bill awaiting the approval of Gov. Mark Dayton.
The tobacco industry has spent at least $486,000 to lobby state government since 2016.
Nelson said she doesn't expect her bill to start moving until next year, but she wanted to capitalize on the momentum of the new Edina law to start a conversation at the Capitol. She already has the backing of 50 organizations.
"This time is a time where we can really focus on keying this up for next year," Nelson said.