Baby goat found among herd used to eat buckthorn in Cottage Grove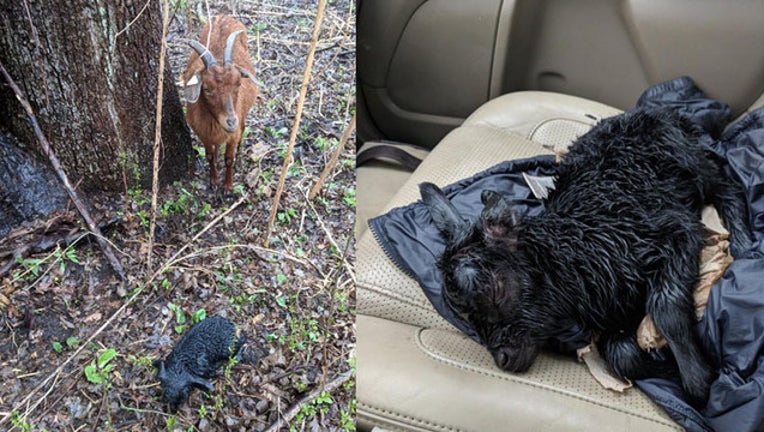 article
COTTAGE GROVE, Minn. (FOX 9) - No kidding!
Washington County Parks workers had quite the surprise Thursday in Cottage Grove Ravine Regional Park.
Each day staff check on the goat herd, which was brought in to control the garlic mustard and buckthorn plants in a 38-acre area in the park.
During the latest check, the number of goats had increased by one.
The crew discovered one of the goats had baby. Park officials say the mom and kid are doing well, but for now will be relieved of their buckthorn-eating duties while they rest up.