Anti-police messages spray-painted at U.S. Bank Stadium, Federal Courthouse in Minneapolis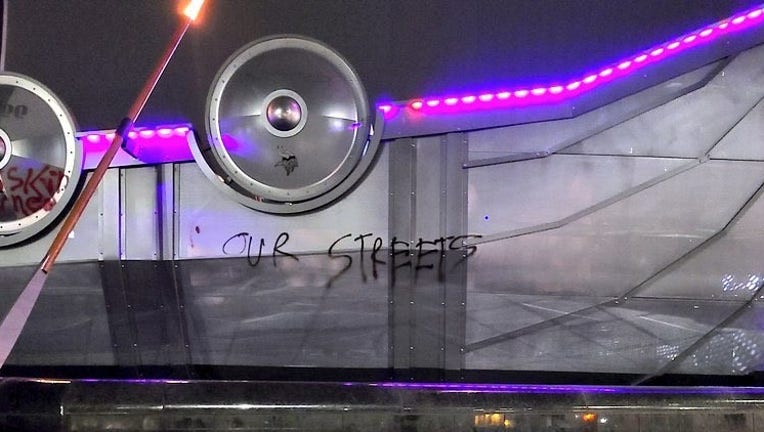 article
MINNEAPOLIS (FOX 9) - Minneapolis police are investigating a string of vandalism in downtown Minneapolis that included U.S. Bank Stadium and the Federal Courthouse.
According to police, at about 10 p.m., a group of about 50-100 people marched to the area of 4th Street and Chicago Avenue, spray-painting graffiti along the way.
Some of the graffiti included phrases such as, "F*** 12," "ACAB," "MORE DEAD COPS," "KILL COPS," and "STILL TIME TO RIOT."
Graffiti around US Bank Stadium in Minneapolis
The group dispersed on their own and no arrests have been made.
Police are reviewing surveillance video in search of suspects.
WARNING: Explicit language
Graffiti at the Federal Courthouse in Minneapolis.
From: FOX 9