After ejection, Fargo-Moorhead baseball player puts trash can behind home plate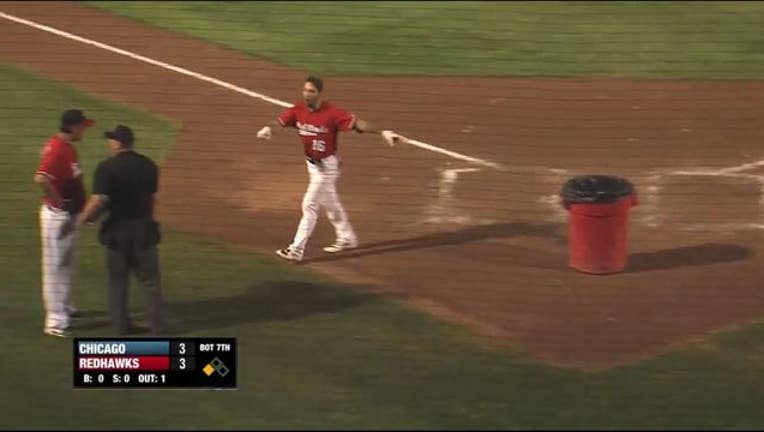 article
MOORHEAD, Minn. (KMSP) - Things got a little trashy at an independent league baseball game between the Fargo-Moorhead RedHawks and the Chicago Dogs.
RedHawks outfielder Brennan Metzger made his emotions clear after getting ejected in Monday night's game.
In the bottom of the seventh inning, the home plate umpire called Metzger out on a called third strike. Metzger, however, had a different opinion on the pitch. After giving the umpire an earful, the umpire ejected Metzger out of the game. The RedHawks manager stepped in between the two as Metzger shared a barrage of choice, colorful words before eventually returning to the dugout.
But Metzger wasn't finished yet. 
Seconds later, Metzger marched back onto the field carrying a large, red garbage can and set it down right behind home plate.
While walking back to the dugout, Metzger pointed at the can and told the umpire, "Go to your home."
The Fargo-Moorhead RedHawks play in the same independent league as the St. Paul Saints.