A Minnesota company designed a bag to help dispose of prescription drugs safely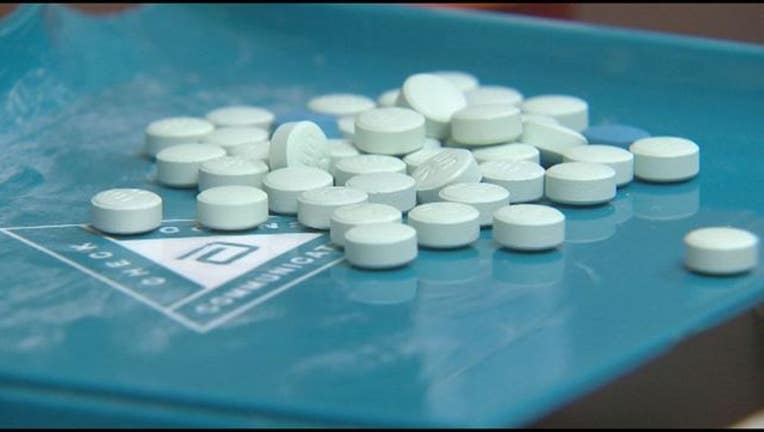 Some police departments in the metro are offering another way to fight prescription drug abuse while also keeping the environment safe. And the technology assisting that fight is made right here in Minnesota.
Prescription drug drop off boxes are now commonly found in many city halls, police stations, and even libraries, but these can be vulnerable.
Instead of a box some agencies are now giving away a bag. You drop in the unwanted prescription, pour in some water to make it dissolve, and then simply throw it away.
Last month a sheriff's deputy in Meeker County was charged with stealing drugs from one of these boxes. And then there's the man power it takes to move all the medication to an incinerator.  Just some of the reasons police in Eden Prairie, Edina, Roseville, and Anoka are giving away this free bag as an alternative. 
It's called the Deterra Drug Deactivation System, made by Minnetonka based Verde Technologies
Pills, liquids, or patches can be dropped in the bag and mixed with water. Then a carbon based chemical inside turns it into a harmless solution. The bag is also biodegradable. 
The company hopes to be a player in the fight against prescription drug abuse.
Studies show abuse of medications has quadrupled over the past ten years, and is now responsible for more drug related deaths than all other illegal street drugs combined.
Lexi Reed Holtum's fiancé, Steve Rummler, started off with an addiction to prescription pills and eventually died from a heroin overdose. She believes having this bag, could have changed the outcome.
"Steve likely shared those pills with other people," Reed said. "Had he had the tools, he might have chose to dispose of them differently."
Doctor John Sherman at Twin Cities Orthopedics just started giving out these bags to all his patients, if they're prescribed any medication.  
"Certainly in the back of your mind you wondered golly, how much of this do I contribute to because I write a lot of narcotic pain medications," Dr. Sherman said.
The Mayo Clinic, along with several hospitals in Minnesota, is now testing out the bag. Verde Technologies hopes the bag will encourage people to avoid flushing these prescription drugs down the toilet, polluting our water ways.
Currently the bag is not for sale to individuals, but it can be picked up for free at participating police stations.